Sophos can be installed on Mac OS X 10.8 - 10.12.
Step 1
If you already have an antivirus product (such as Norton or McAfee) installed on your computer, you should uninstall the existing product before installing Sophos Antivirus.
If you receive a message that Sophos has failed to download updates from http://its-w2ks42, you need to remove the current version of Sophos and install a fresh copy.
Step 2
Download Sophos Antivirus. You will need to log in with your NetID and password to access it.
Step 3
Once the file downloads, go to your Downloads folder, then open sav9.dmg. Double-click on Sophos Installer to begin installation.

Step 4
Click Continue at the Introduction screen.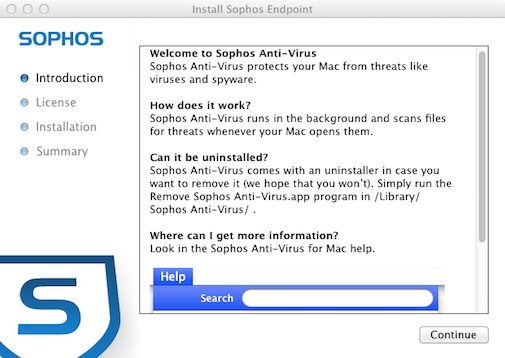 Step 5
Click Continue at the License screen.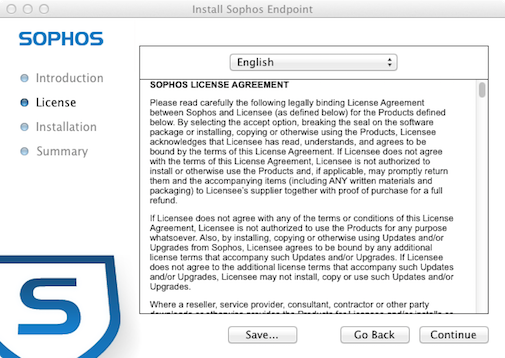 Step 6
When prompted, click Agree.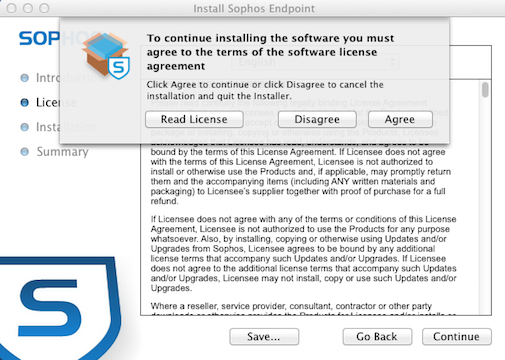 Step 7
When prompted for your credentials, enter the user name and password for an administrator's account on your computer.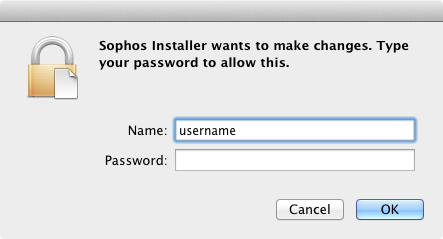 Installation will begin.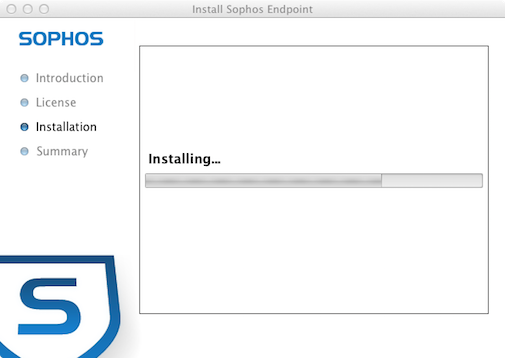 Installation Complete
You will not need to restart your computer. After the installation is complete, the Sophos Antivirus icon (a shield) will appear in your OS X menu bar at the top of your screen showing that Sophos is running. Sophos will automatically check for any needed updates.