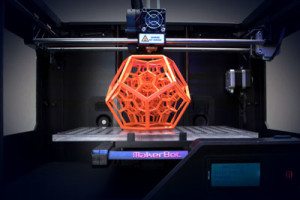 The Digital Media Studies program has launched a 3D printing service. Faculty, staff, and students can submit 3D models (.stl files) for printing online or in person in Rettner 201.
Prints do not need to be related to coursework. The Rettner Help Desk will process 3D files and complete prints for pickup within 3-5 days. Prints are charged at a per-gram rate to a URos (Flex) account.
More information about the service, how 3D printing works, and resources for creating 3D models are available on the 3D printing service website.