As of March 16th, personal LastPass accounts were be limited to either mobile devices OR desktop browser applications. You can keep using both the mobile and desktop LastPass services if you connect your personal account to the University's Enterprise service. 
How will this go into effect?
If continuing with your free personal LastPass account, whichever device has been logged into (mobile or desktop) after March 16th, 2020 will automatically set as your active device type. Don't worry if you chose the wrong device type or you find the option you chose doesn't work well. You'll have three opportunities to switch your active device type and explore what's right for you.
What other options do I have?
University of Rochester has partnered with LastPass to bring you LastPass Premium. As a UR employee, you can upgrade to LastPass Premium for personal (non-University) use at no cost for up to one year. Simply click here to upgrade to LastPass Premium.
** Please Note: You'll be required to enter a personal email address as your LastPass to be associated with your account.
Once upgraded, you can follow these steps to link your personal Premium account with your University Premium account.
Employees using LastPass Premium separately for their University accounts and non-personal use will continue with no change or action needed.
Customer Support Options
On May 17, 2021, all Free users were provided Basic support (including access to support articles and the LastPass Community), while Premium and Families customers received Personal support from LastPass (including Basic support plus 24/7 email support).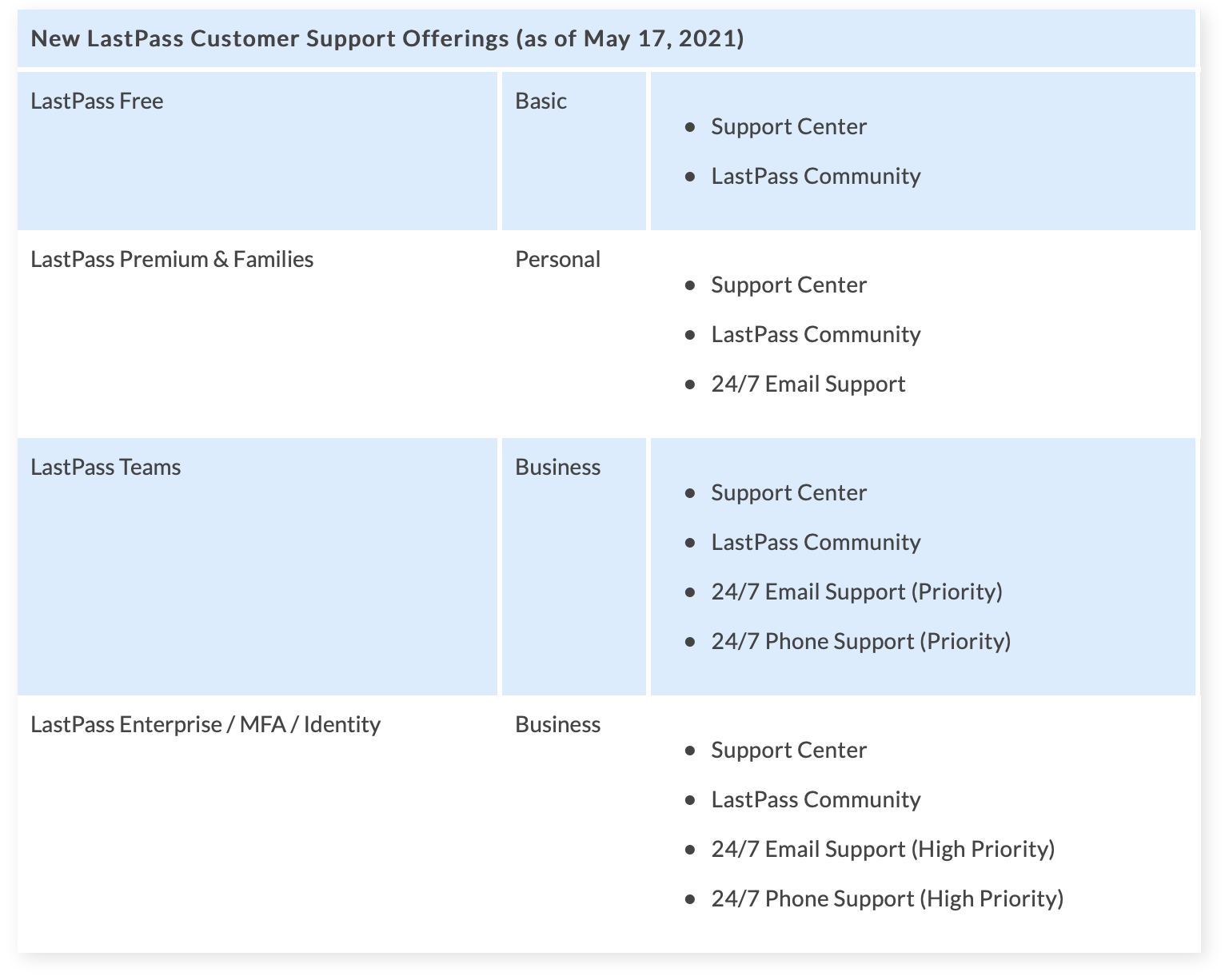 Additional Information