Step 1
Make sure you are connected to the University network 
Step 2
Go to the appropriate Duo Security Registration Page and log in:
Duo for NetID
Includes HRMS and University VPN
Duo for University AD
Includes CLICK IRB, End User Computing, M365-OWA (Webmail), UR Student and UR Financials
Duo for URMC AD
Includes URMC VPN, Email, eRecord/ePartner, UR Student and UR Financials
Step 3
To start enrolling a new device, click Add a new device.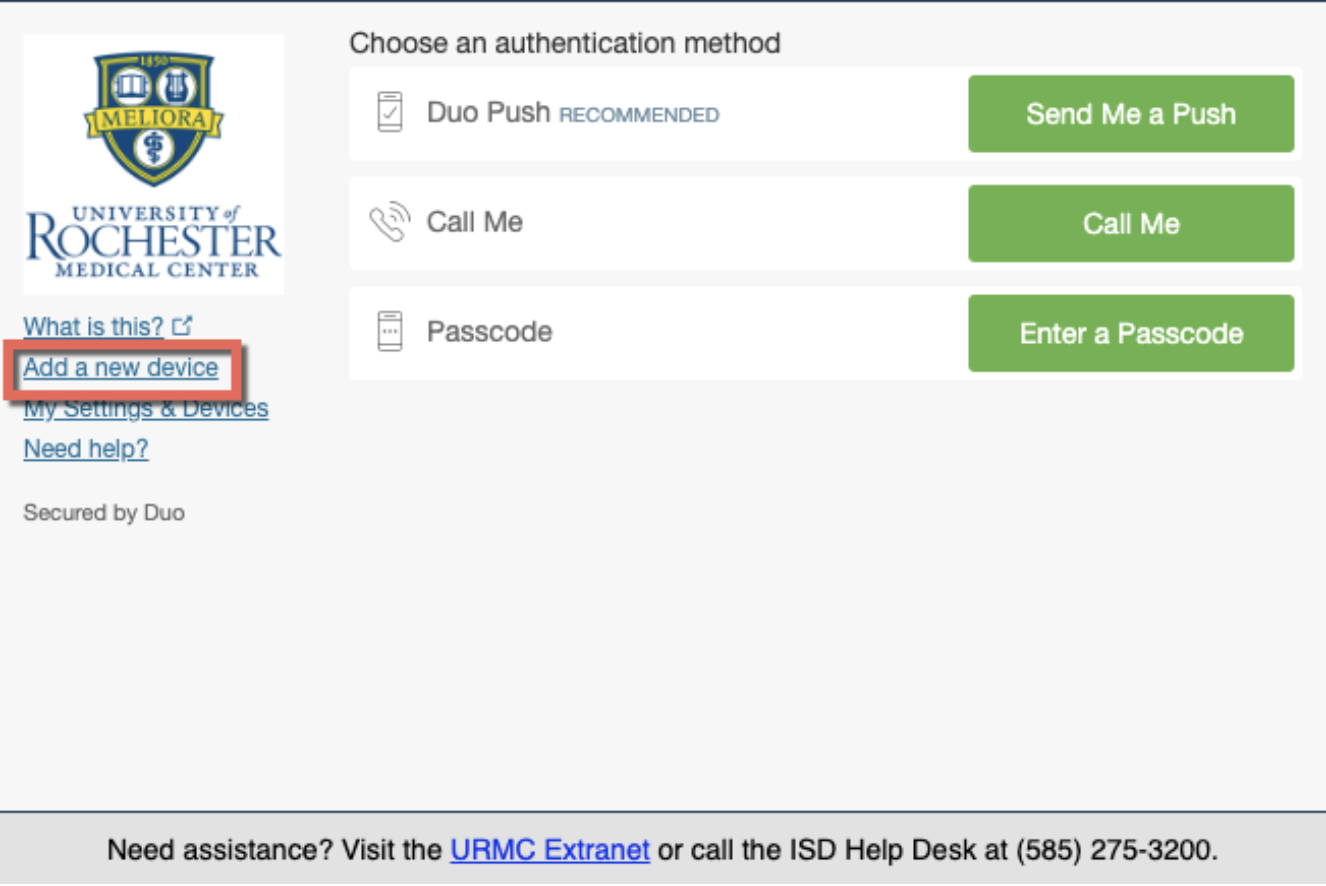 Step 4
Choose an authentication method and complete two-factor authentication to begin adding your new device.  
IMPORTANT NOTE: If you NO LONGER have your original device, DO NOT select "Send Me a Push." The push notification will be sent to the original device, not to your new device. If you don't have the original device, but you have a new device with the same phone number, then you can authenticate with a phone call or SMS passcode.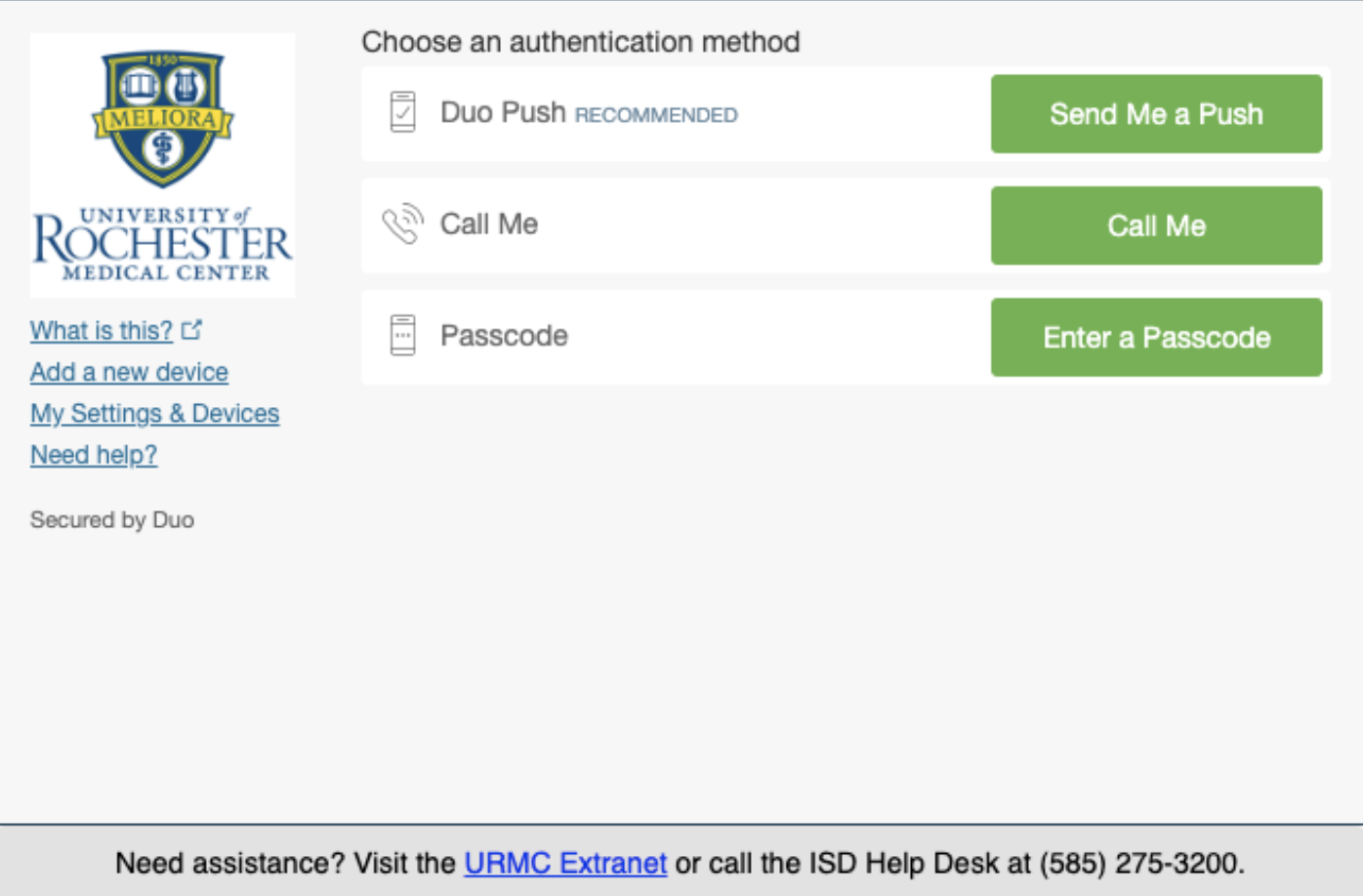 Step 5
Proceed with the device enrollment process. Select Mobile phone and click Continue.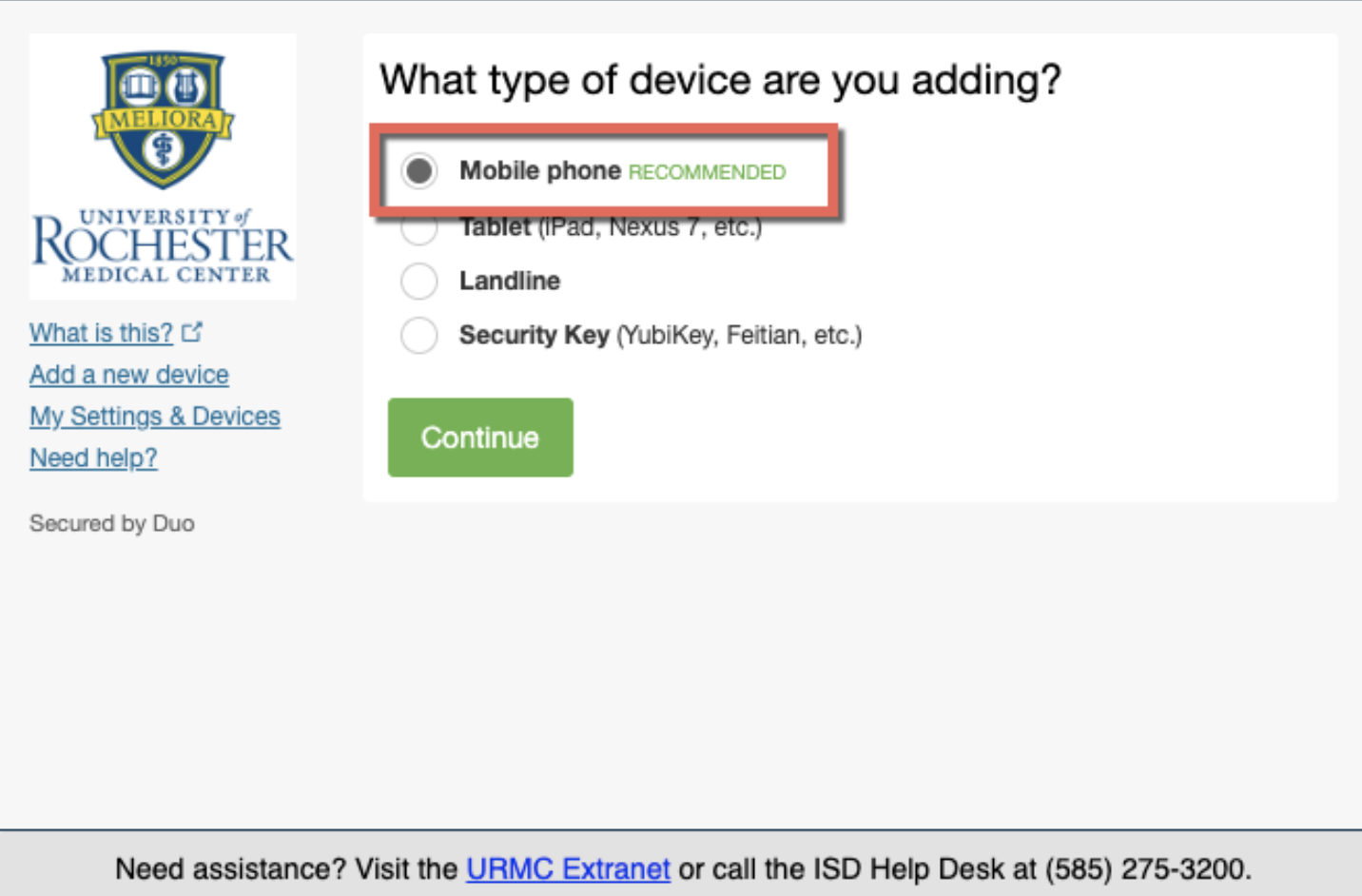 Step 6
Enter and confirm the phone number.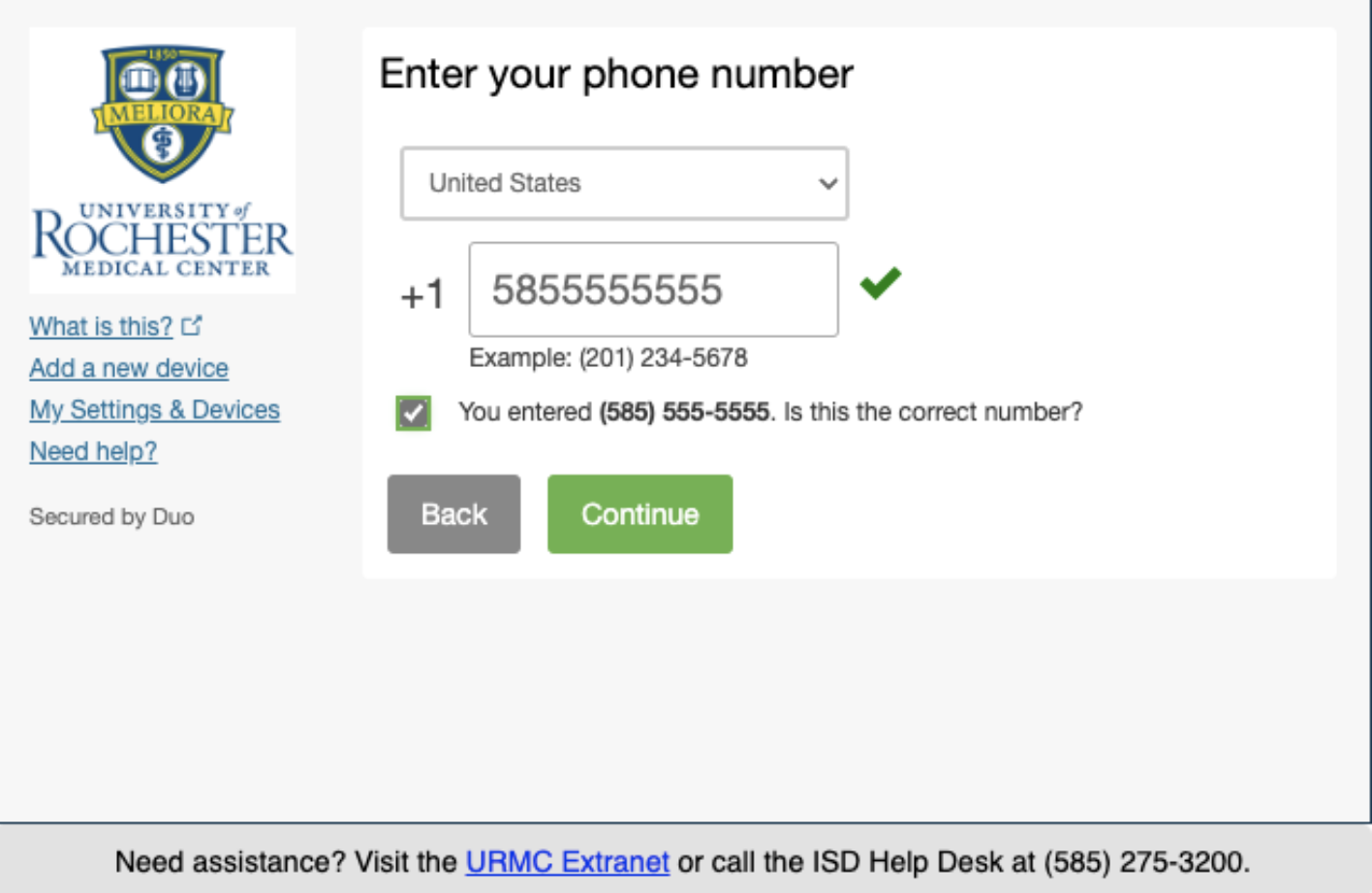 Step 7
Verify ownership of your phone number by selecting Call me or Text me and typing in the 6-digit code. Click Verify and Continue when completed.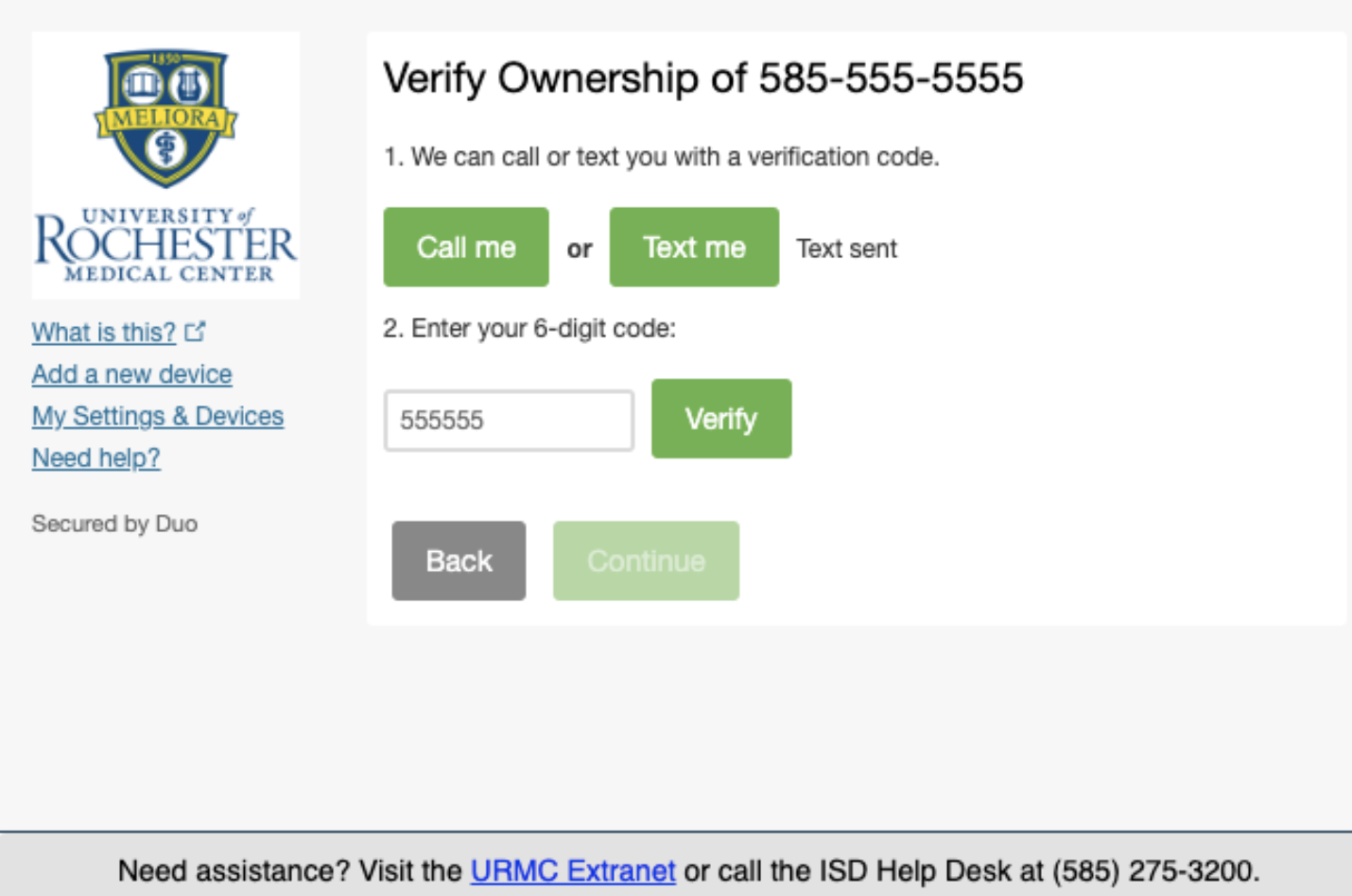 Step 8
Select the new phones operating system.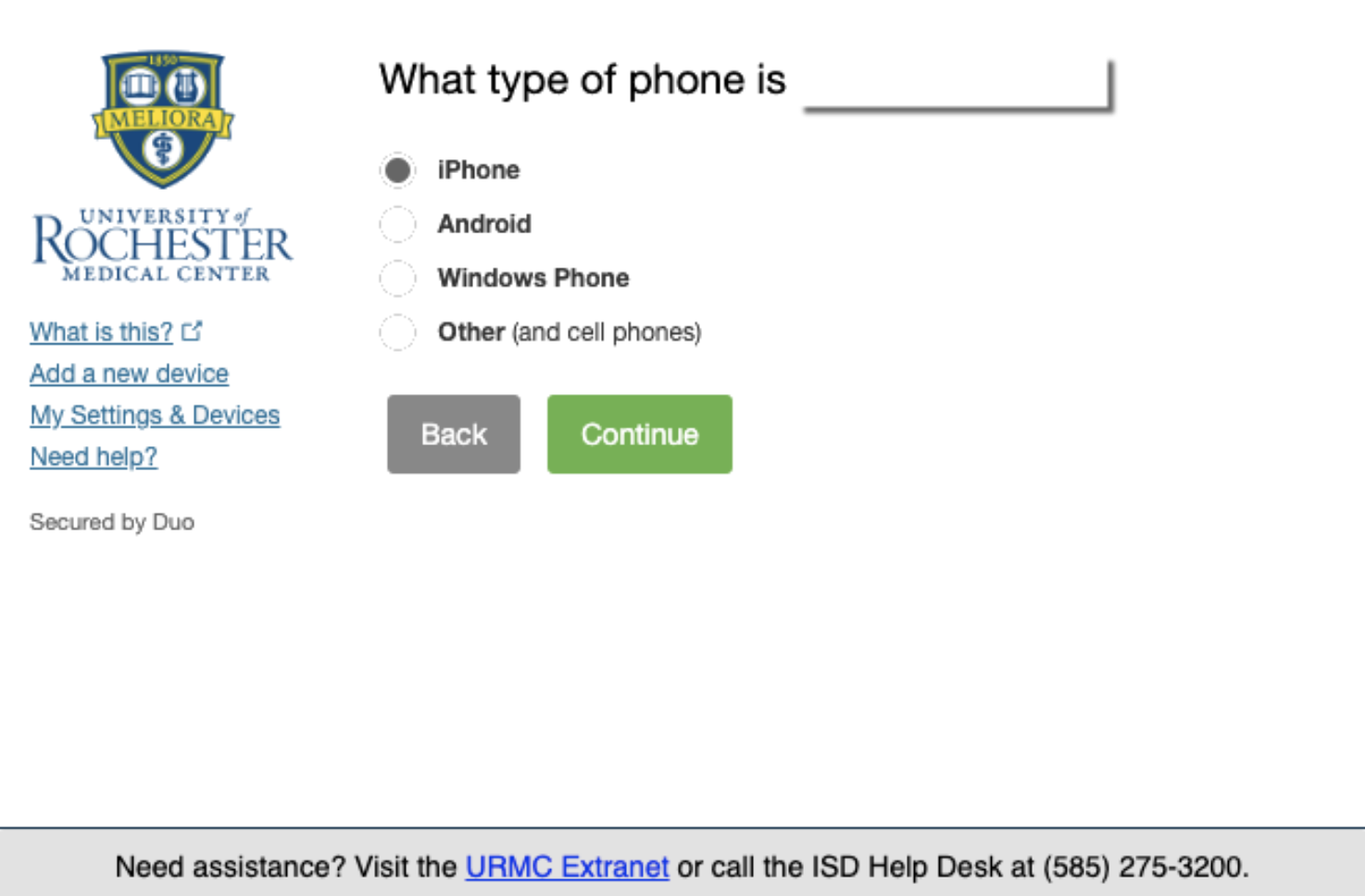 Step 9
Follow the platform-specific instruction on your screen to install Duo Mobile, then click Continue.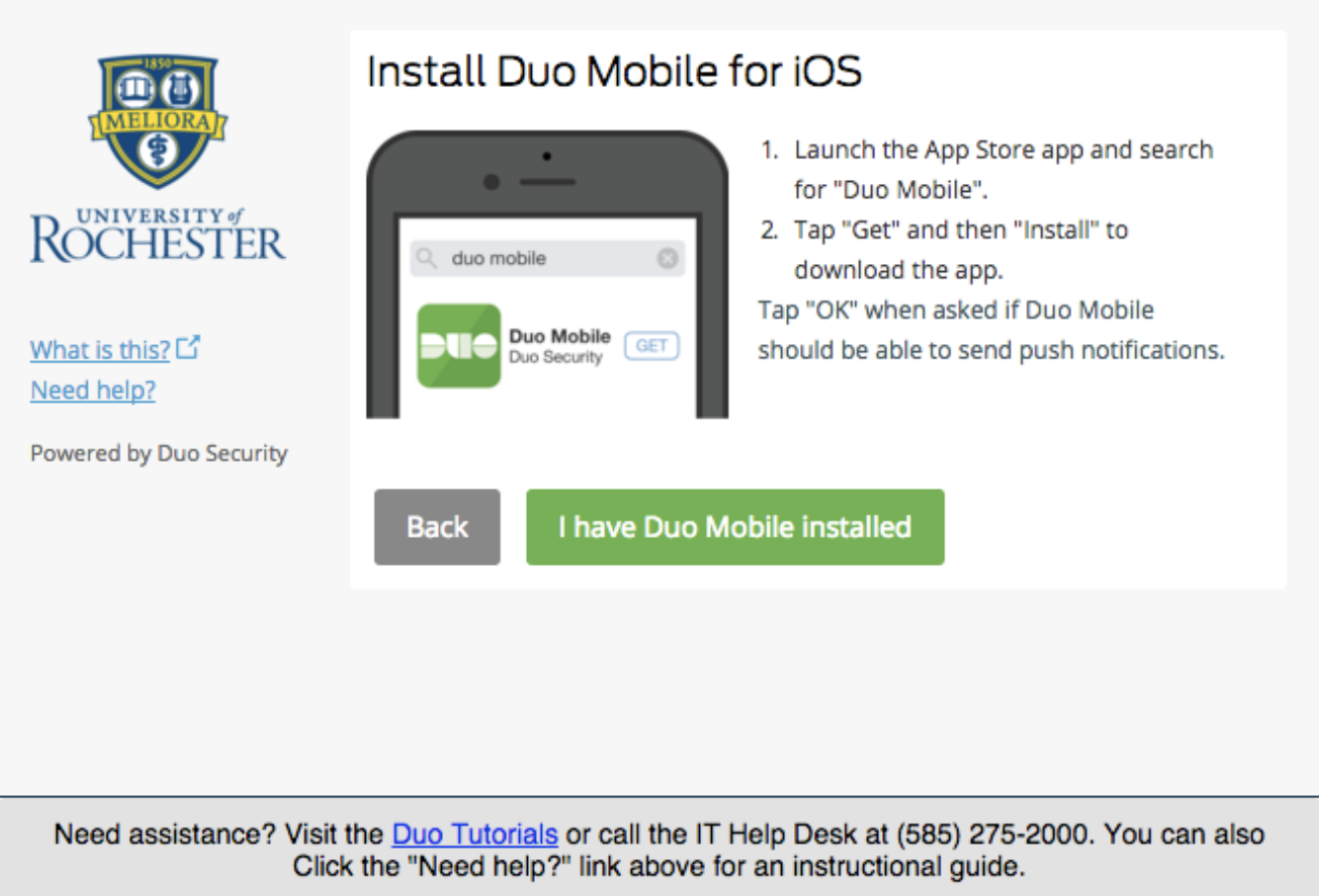 Step 10
Activate Duo Mobile by scanning the barcode with the Duo Mobile application's built-in barcode scanner. This will link the application to your account so you can use it for authentication. After you have scanned the barcode, click Continue.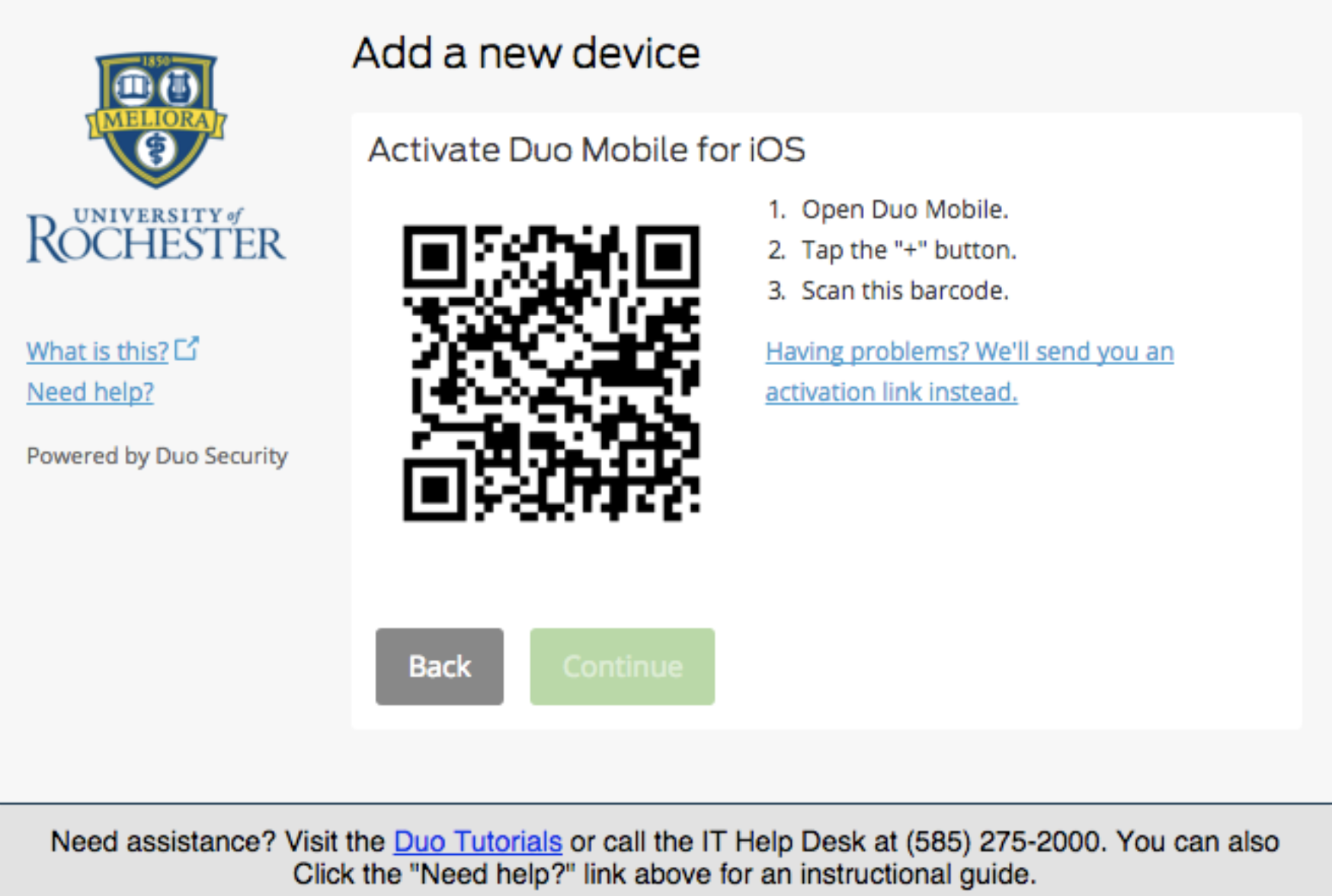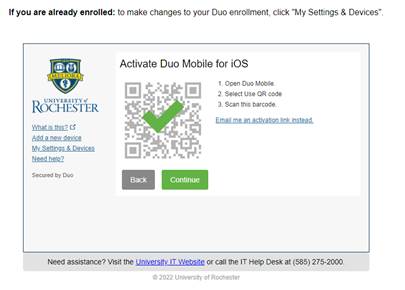 Step 11
If options and information is accurate, select "Back to Login" (you are unable to select the "Save" button).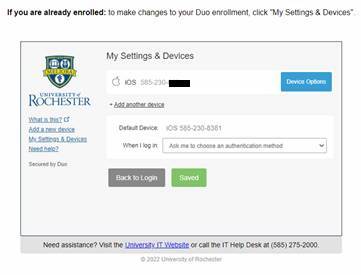 Step 12
Select a Duo authentication method and respond to the prompt.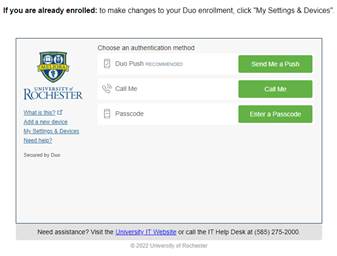 Step 13
You should then receive a confirmation that your enrollment is complete.