Step 1
Make sure you are connected to the University network
Step 2
Go to the appropriate Duo Security Registration Page and log in:
Duo for NetID
Includes HRMS, University VPN, UR Student and UR Financials
Duo for University AD
Includes CLICK IRB, End User Computing and O365-OWA (Webmail)
Duo for URMC AD
Includes URMC VPN, Email and eRecord/ePartner
Step 3
On the "Choose Your Device" screen, select "Landline", then click Continue.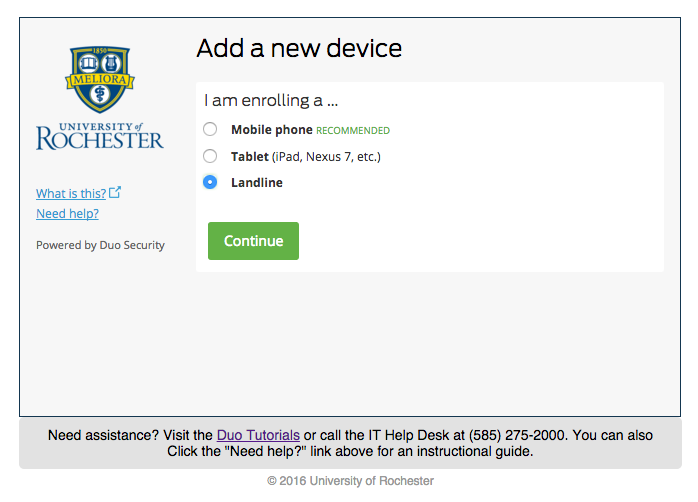 Step 4
Select your country from the drop down list, then type in your phone number. Check the box to confirm that you entered it correctly, then click Continue.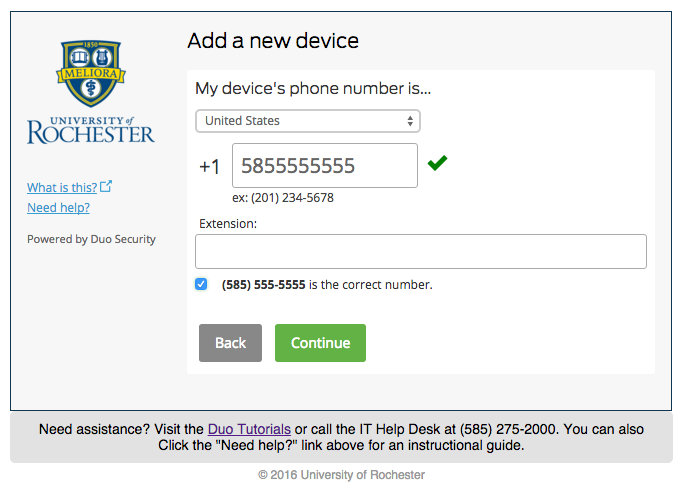 Step 5
If you would like to add another device as a backup, click "Enroll another device". If not, click "Done" to continue to the authentication prompt.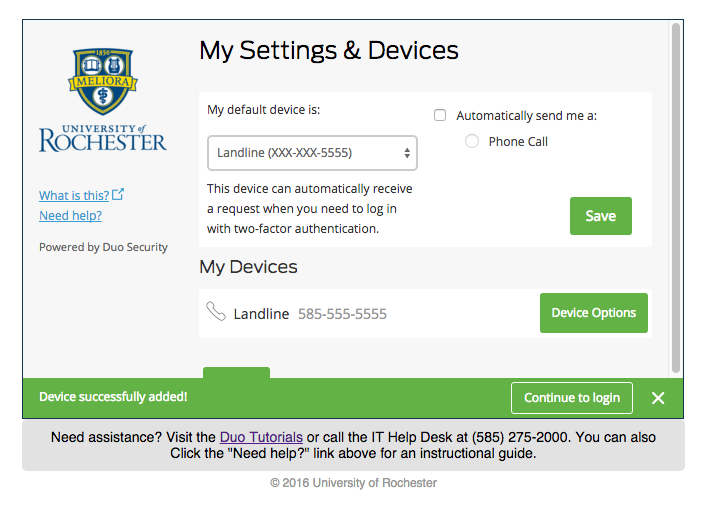 Step 6
Select your device from the dropdown menu, then select "Phone call" to authenticate your phone.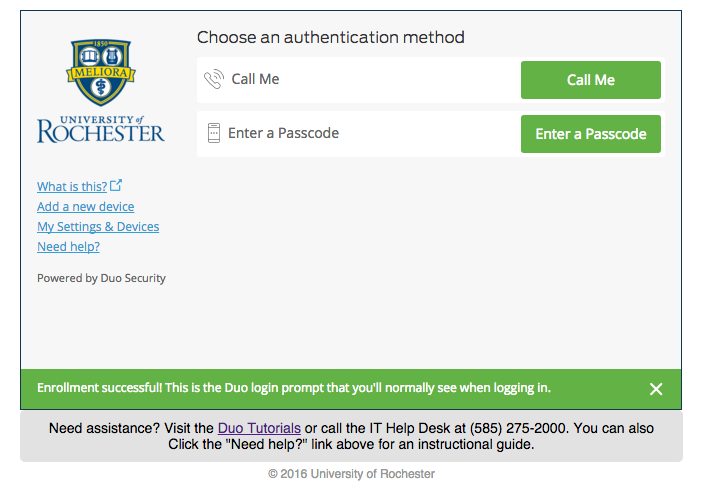 Step 7
Answer the phone call and listen to the instructions to authenticate. Pressing any button will allow access; hanging up the call without pressing any other buttons will deny access.
Step 8
You have successfully enrolled your device.
To enroll another device, refer to the device management guide.
Step 9
To log in to one of the Duo-authenticated systems, follow the tutorials on the Duo Tutorials page.