Step 1
Make sure you are connected to the University network
Step 2
Go to the appropriate Duo Security Registration Page and log in:
Duo for NetID
Includes HRMS, University VPN, UR Student and UR Financials
Duo for University AD
Includes CLICK IRB, End User Computing and O365-OWA (Webmail)
Duo for URMC AD
Includes URMC VPN, Email and eRecord/ePartner
Step 3
On the "Choose Your Device" screen, select "Tablet", then click Continue.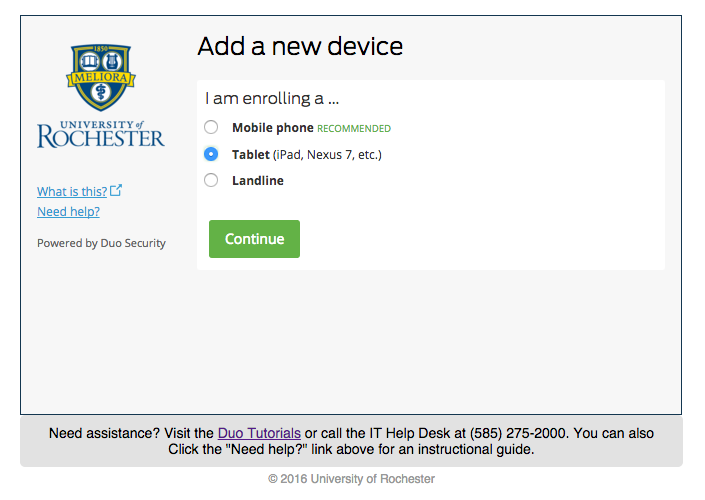 Step 4
Select your tablet's operating system, then click Continue.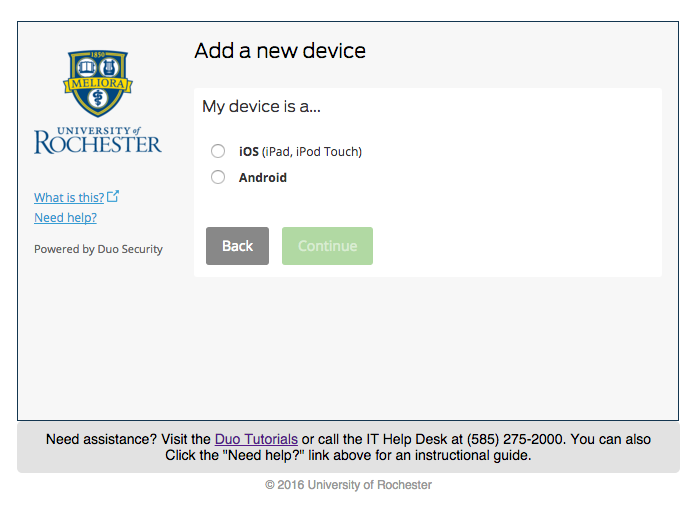 Step 5
Follow the platform-specific instructions on your screen to install Duo Mobile, then click Continue.
Step 6
Activate Duo Mobile by scanning the barcode with the Duo Mobile application's built-in barcode scanner. This will link the application to your account so you can use it for authentication. After you have scanned the barcode, click Continue.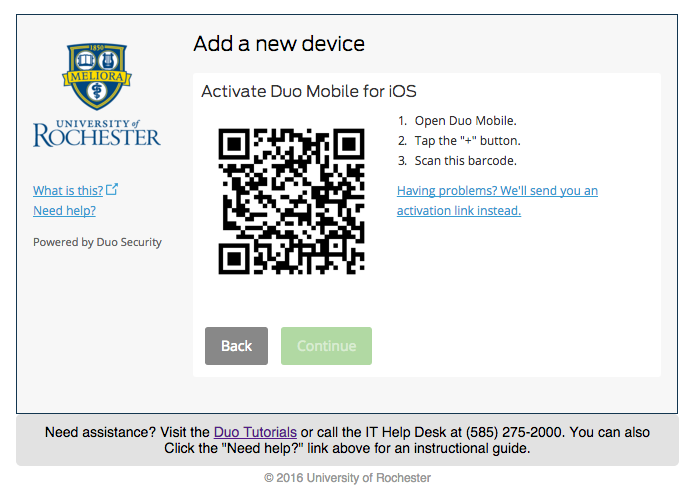 Step 7
You have successfully enrolled your device.
To enroll another device, refer to the device management guide.
Step 8
To log in to one of the Duo-authenticated systems, follow the tutorials on the Duo Tutorials page.