Follow these steps to install Office 365 from your computer.
Step 1
Open your web browser, and click here to visit Microsoft's product homepage.
Step 2
On the site's homepage, enter your university email in the "Enter your school email address" field and click Get Started.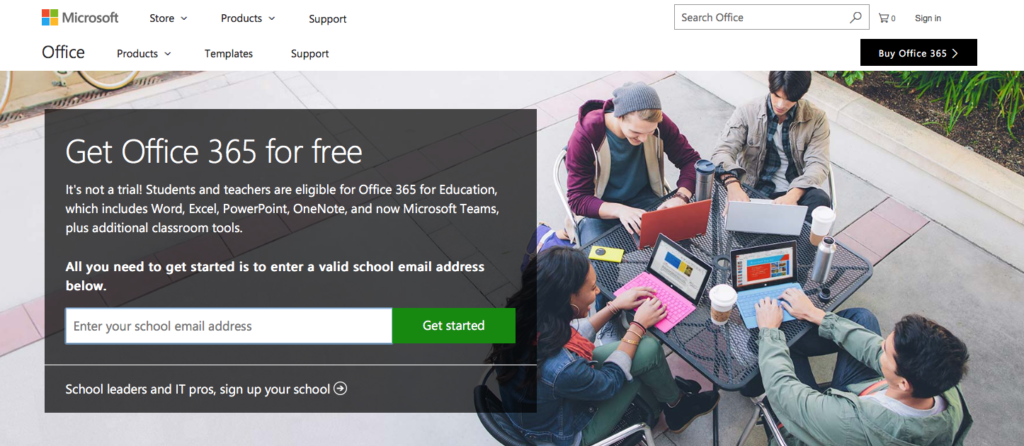 Step 3
Click "I'm a student" or for all faculty and staff, click "I'm a teacher".

Step 4
Fill in the fields with your information to create your account and click Start.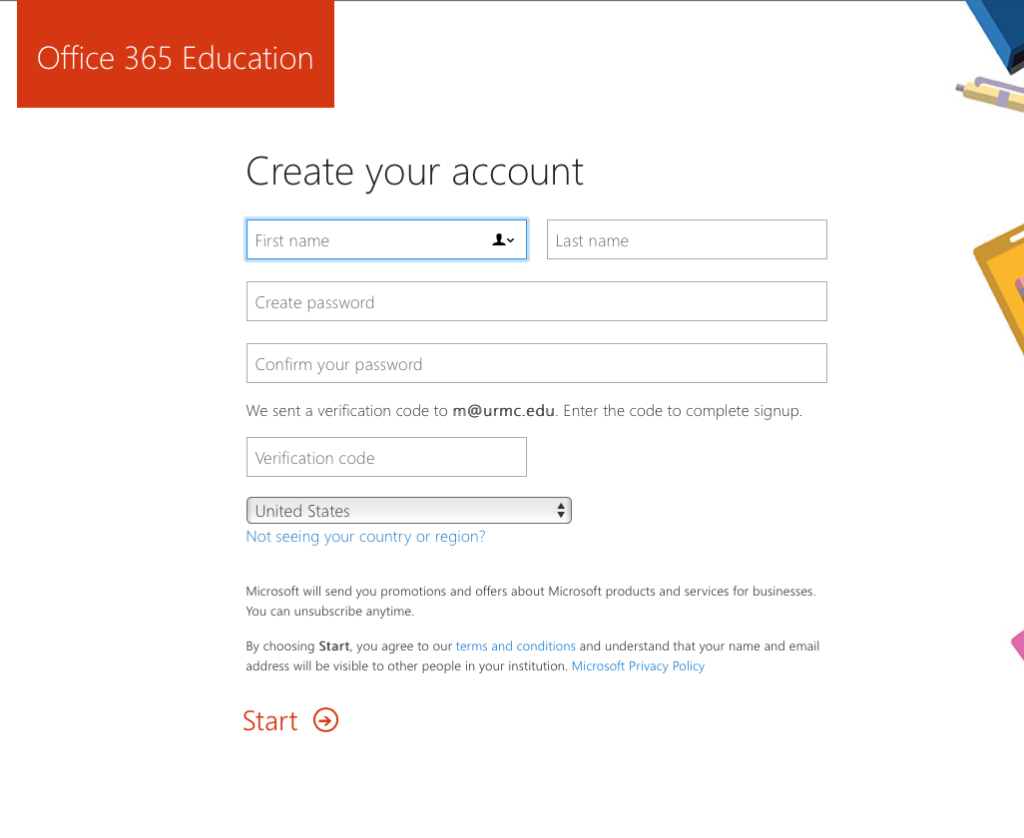 If you receive an error while attempting to log in and download Office365, contact the ISD Help Desk at (585) 275-3200 or ISDHelpdesk@urmc.rochester.edu.