If you get a new phone, you will need to reactivate in order to use the Duo Mobile app again. Follow the steps below on a computer that is connected to the University network.
Step 1
Download the Duo Mobile app from the Apple App Store, Google Play Store, etc. on your new phone.
Step 2
Go to the appropriate Duo Security Registration Page and log in:
Step 3
Select the device you are reactivating from the dropdown menu.
Step 4
Select "Passcode" then click the "Send SMS passcodes" link.
You will receive a text message shortly containing a passcode. This passcode will expire 30 minutes from the time you request it.
Step 5
Enter the passcode you received in the Passcode field on the enrollment site, then press "Manage devices".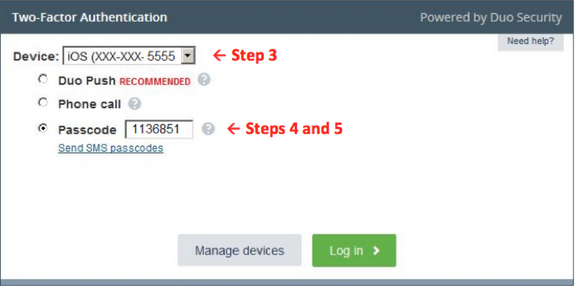 Step 6
From the Actions drop-down menu, select "Activate Duo Mobile"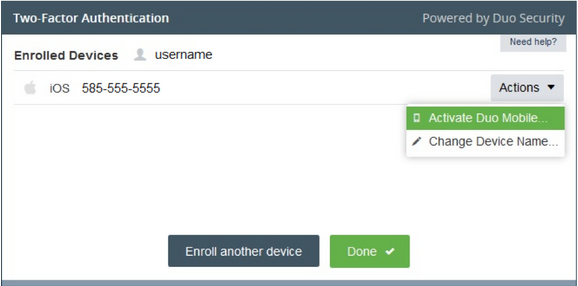 Step 7
Select your phone's operating system, then click Continue.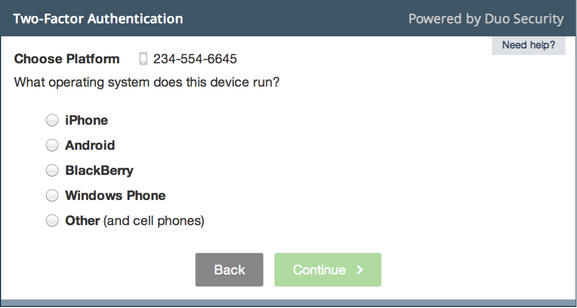 Step 8
Select the checkbox next to "I have Duo Mobile installed" then click Continue.
Step 9
On your phone, open the Duo Mobile app. Click the "+" and then tap the "Scan Barcode" link.
Step 10
Hold your phone up to the computer and scan the on-screen barcode using the Duo Mobile application's built-in scanner. After you have scanned the barcode, click Continue.