Step 1
Go to the Sophos Mobile Control Self-Service Portal and log in with your Active Directory credentials.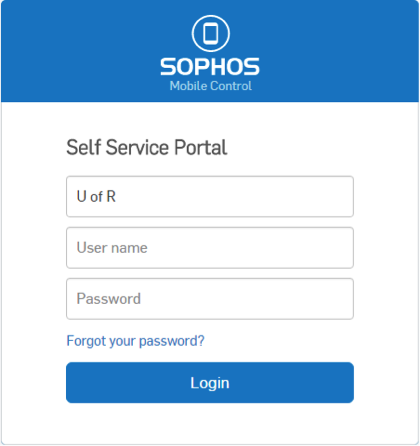 Step 2
Click on the device you want to uninstall Sophos Mobile Control from. Click Select an action, then click Decommission.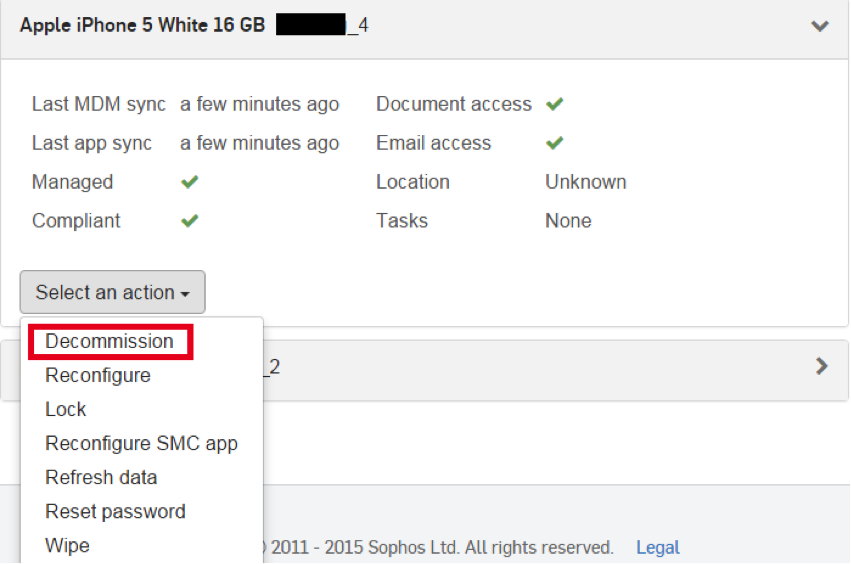 Step 3
After decommissioning the device, click Select an action again, then click Delete.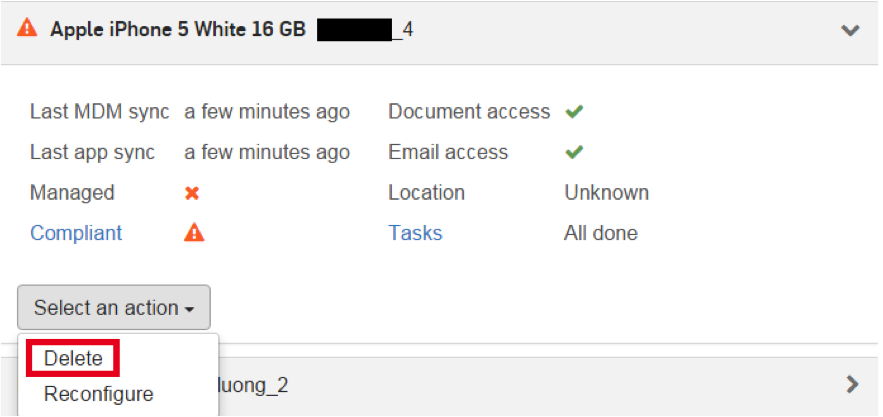 Step 4
On the device you just deleted, uninstall the Sophos Mobile Control app. Hold down the app on your screen with your finger until you see an X at the top left corner of the app.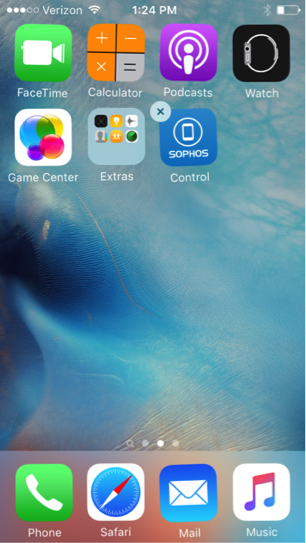 Click on the X and then click Delete. This will delete all the data with Sophos Mobile Control.