Zoom
Zoom is a cloud-based technology that offers a full spectrum of conferencing tools to help increase productivity and can be used to lower costs by reducing travel expenses and equipment purchases. Zoom features breakout sessions that enable you to split your viewers into smaller groups in situations such as a training webinar or online class session.  Zoom allows the meeting organizer full control of the meeting such as muting all microphones and controlling attendees' presentation access. Attendees can virtually raise their hand allowing the session leader/instructor greater control over the collaborative classroom setting by ensuring thoughts and opinions are shared in turn. Zoom also includes a chat utility that can be used to communicate directly with the session leader/instructor or with other attendees. Visit the Zoom page for more information.
Skype for Business
Skype for Business has many of the same features as Zoom, however, Skype for Business excels as an office communications solution. Skype for Business allows the user to connect easily and quickly with co-workers using instant messaging, screen and document sharing, and informal audio/video calls. Sending a quick message or file through Skype for Business revolves around the intuitive chat interface, familiar to those who have used Office Communicator, Lync, or Skype, and can easily integrate video and audio from the chat window. Visit the Skype for Business page for more information.
Online Meetings and Conferences.
University IT recommends Zoom for running online meetings and conferences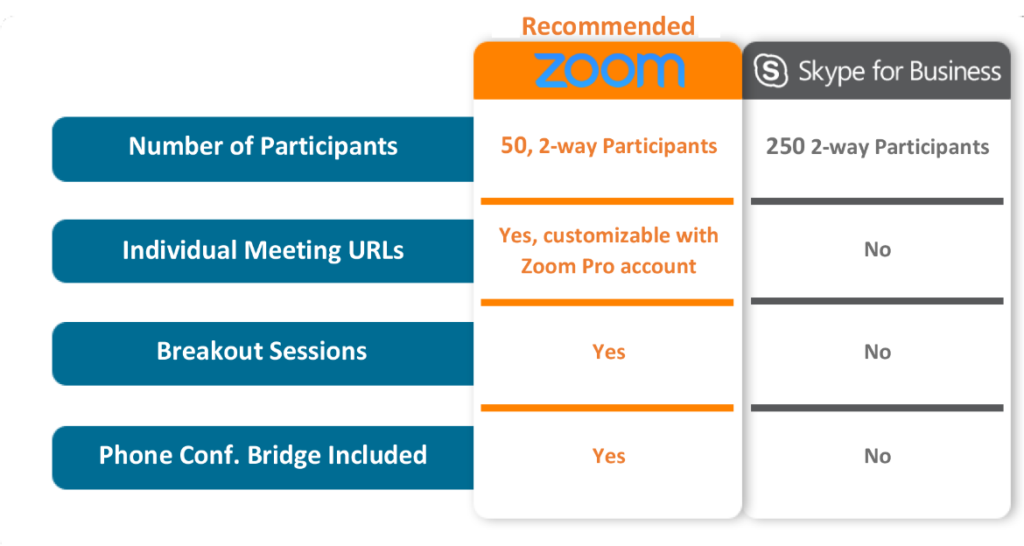 Office Chat Application
University IT recommends Skype for Business as the application of choice for daily communications with your office co-workers and invited non-UR colleagues.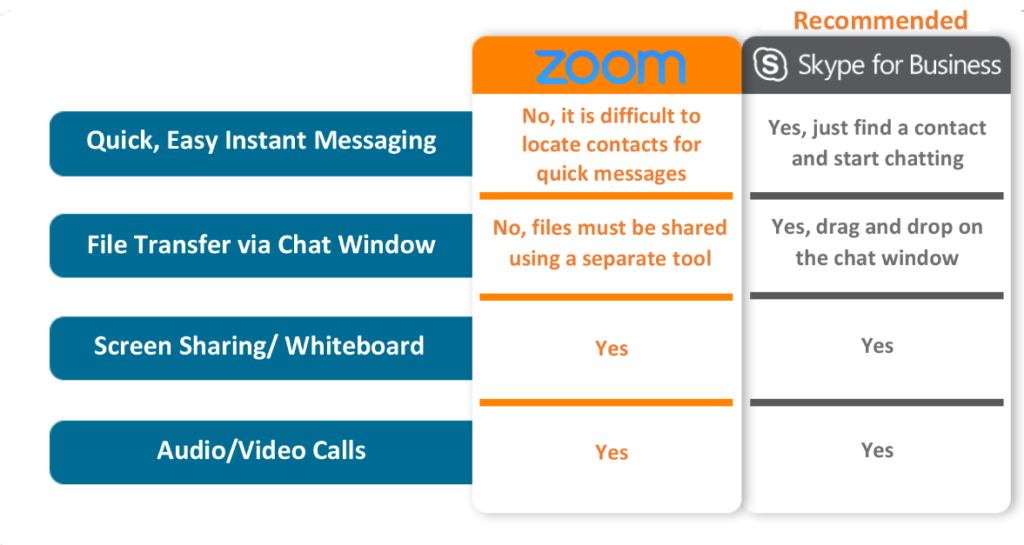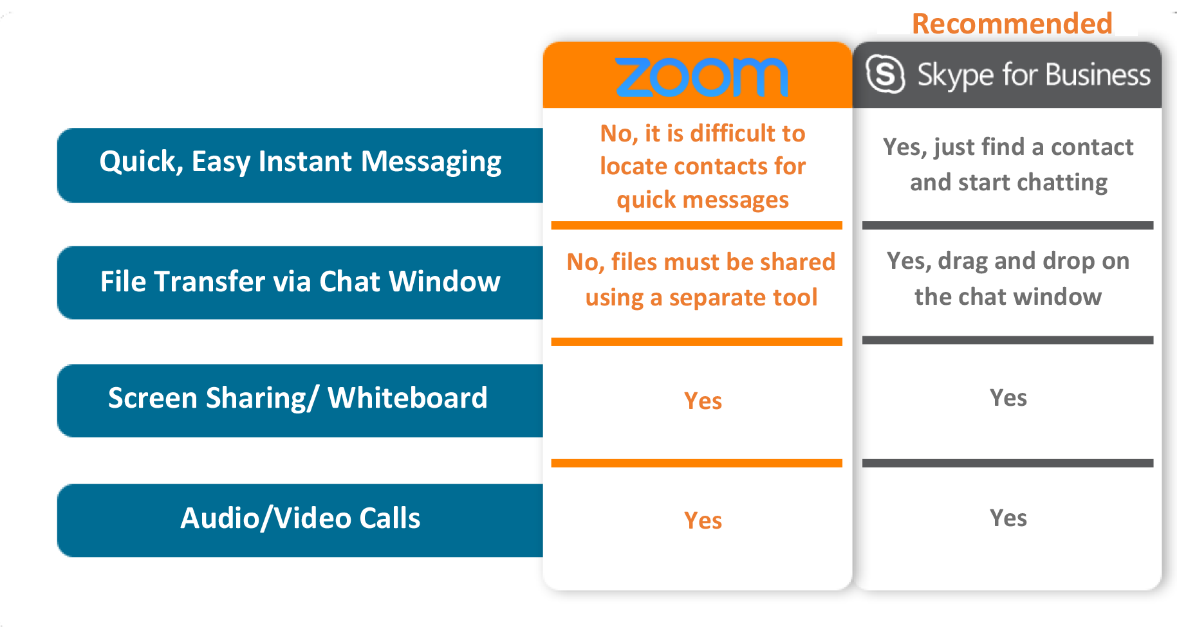 Online Classroom/ Collaboration and Training Webinars
University IT recommends Zoom for creating useful and effective collaborative environments online that can be used to engage both students and colleagues.