Microsoft Teams can act as a VOIP (voice over IP) device. Calls can be placed to any colleague within the organization just as you would a traditional phone – only there are no numbers to dial. 
The Calls section shows a complete history of all your calls and any voicemails you have received or you can search via your contacts list for an individual.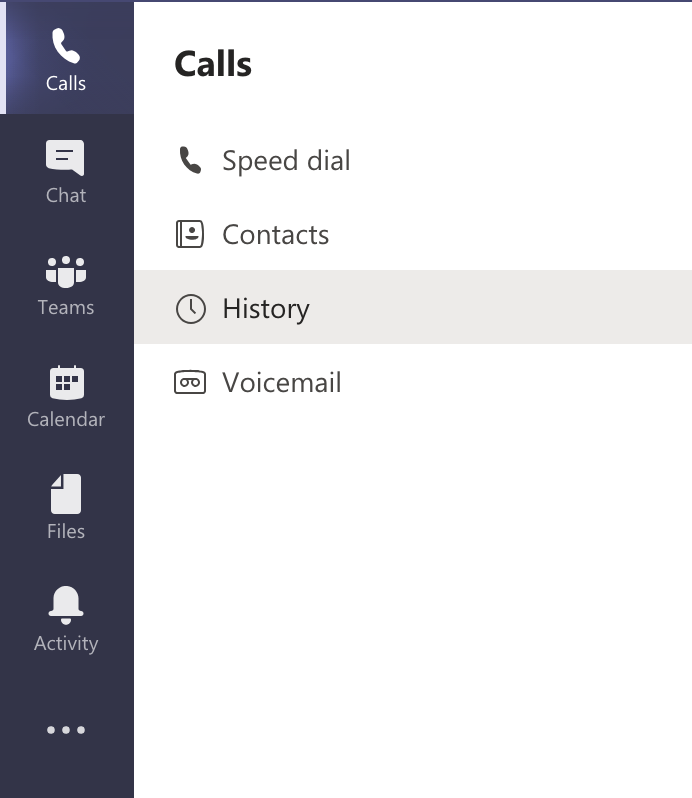 Turn chats into calls using the phone icon at the top right of any chats.

 

Calls can be transferred to another user.
A call can have up to 20 users at once on it, all displaying video as well as audio.

 
** PLEASE NOTE:
There are
no phone numbers
in Microsoft Teams. There is no way to join a call from a traditional phone line. Your mobile device can run
Microsoft Teams
on it, so all calls can be facilitated through its app on the device, as well as your standard computer.