Today, the Memorial Art Gallery introduced MAGart, a free mobile application that supplements self-guided tours of the Gallery's collection.
Users can select one of six tours or browse artwork by title, date, or culture.  The profile of each artwork includes an overview, information about the artist, a high-resolution image, and a map of the work's location in the Gallery.  An interactive feature called hot spots allows users to tap areas of the image to learn more about the intricate details, history, and story of the artwork.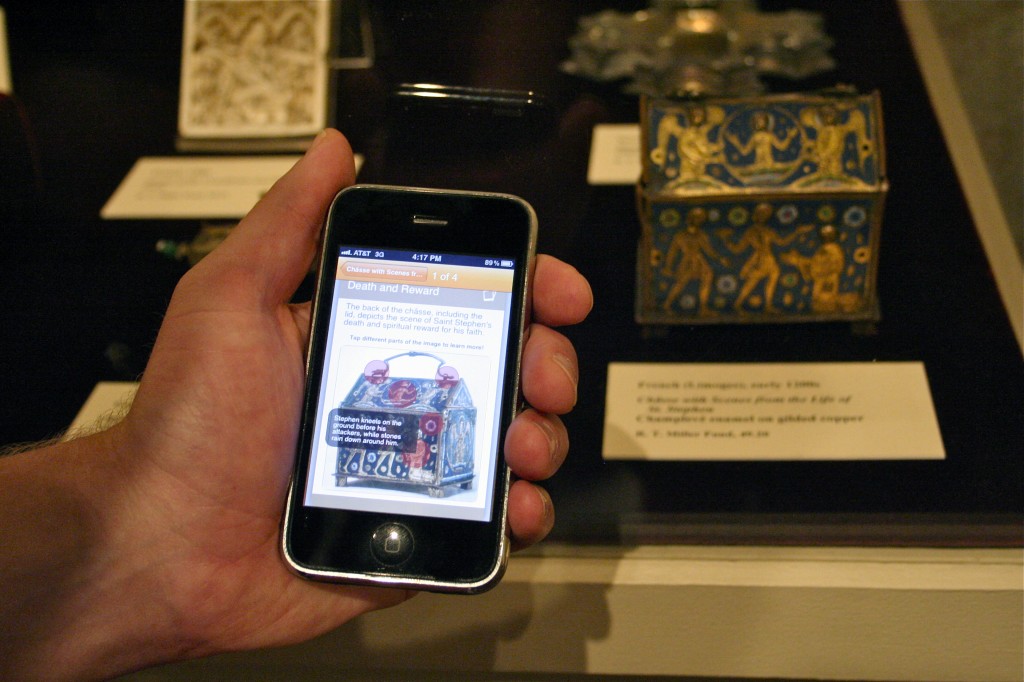 Available for download from iTunes, MAGart is initially compatible with iPhone, iPod touch, and iPad on iOS 4.3 or later. Work is underway to expand access across other platforms.
Development of the app was made possible by a grant from the Institute for Museum and Library Services and a gift from longtime Gallery supporter Helen H. Berkeley.