Four U.S. Secret Service agents visited the University in April not to protect the President, but to discuss how to protect digital resources.
Organized by the University's Data Security Task Force, the seminar featured Special Agent Ed Cabrera, who liaises with Congress and federal agencies to safeguard the nation's cyber-infrastructure.
While popular perception of Secret Service responsibilities is limited to its role in guarding the President, the agency has actually been investigating cybercrimes since 1984.  The Secret Service was founded in 1865 to fight counterfeiting; yet as fraud evolved, so did the agency's jurisdictions.
Despite cybercrime's increasing complexity, most attacks still target the "low-hanging fruit" for easiest access to electronic systems, Cabrera warned.  This includes taking advantage of an improperly maintained firewall or default credentials that were never changed.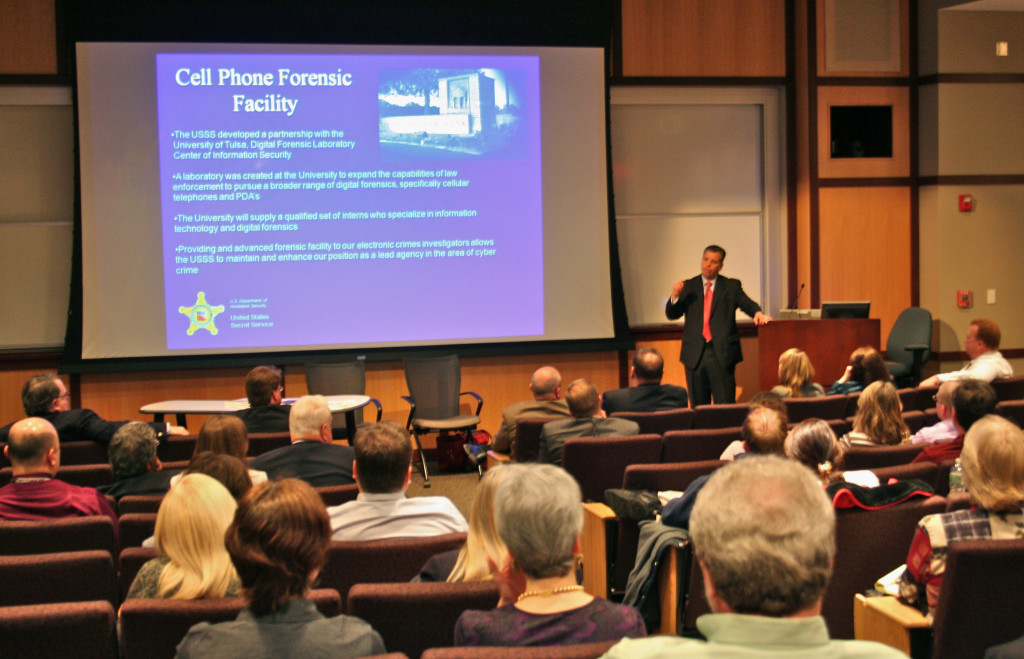 According to the 2010 Data Breach Investigations Report, 85 percent of data breaches are not considered highly difficult.
Still, as the lead federal agency for cybersecurity, the Secret Service combats electronic crimes from all sides through prevention, education, and investigation.
The agency's criminal investigative division targets organized criminal groups and cases that have high dollar loss or community impact.
The Electronic Crimes Special Agent Program trains agents in computer forensics, and the National Computer Forensics Institute educates 2,600 police officers, prosecutors, and judges every year about how to handle digital evidence and conduct cyber investigations.
"Partnerships are key for us," Cabrera explained.  The Secret Service has organized 24 Electronic Crimes Task Forces from coast to coast, creating "a strategic alliance of law enforcement, academia, and private sector [enterprises] dedicated to confronting and suppressing technology-based criminal activity."
Cybercrimes are not limited by national borders, and neither are the Secret Service's partnerships, which extend to Interpol and Europol.
Partnerships and communication among a variety of stakeholders are also at the center of the University's approach to cybersecurity.
Information security-privacy liaisons were recently designated in each unit and division to communicate quicker and more efficiently with all members of the University community.  The liaisons, many of whom attended the seminar, will work with the University's Chief Information Security and Privacy Officers to help evaluate and improve data security in their respective divisions.
"It will demonstrate to us the power of a human network in a decentralized university," said Provost Ralph Kuncl, M.D., Ph.D.
For information about how to safeguard your computer and data, visit the University's information security webpage.