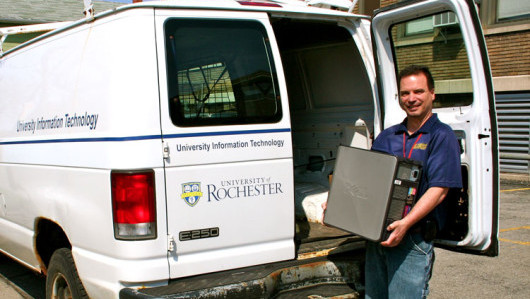 University IT recently donated twelve desktop computers to the Mt. Hope Family Center, a local nonprofit organization that promotes strong, healthy relationships in families affected by poverty, violence, abuse, and mental disorders.
Opened in 1979 as a therapeutic preschool program, the Center now integrates scientific research, clinical intervention, and training under one roof to most effectively treat at-risk children and their families.
"The computers are a wonderful gift that will not only help our staff be more efficient, but allow us to redirect some administrative funding into things that will more directly help these at-risk families," said Elizabeth Gosian, Chief Operating Officer of the Mt. Hope Family Center.