The University is receiving a new wave of email phishing attacks. The emails shown below are copies of the newest phishing attacks and are NOT legitimate. Do not click on the links in these emails. We have edited one email to help you better identify phishing emails.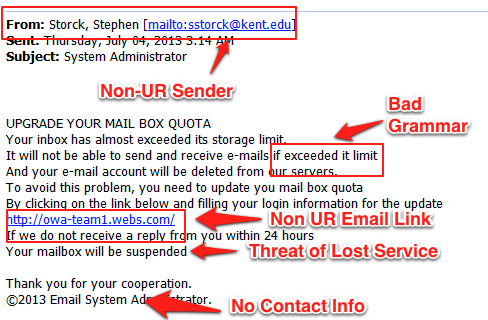 Contact the University or Medical Center Help Desk immediately if you have clicked on the links in either email.
View the video below for more tips on how identify phishing emails.