Step 1
When a voicemail is left on your extension, an email is sent to you containing:
Subject line stating the calling number if an internal extension or "unknown caller" if an external caller
A link to the voicemail web interface to listen to the message
Click the link, then log in to the voicemail web interface using your 5-digit phone extension and voicemail passcode.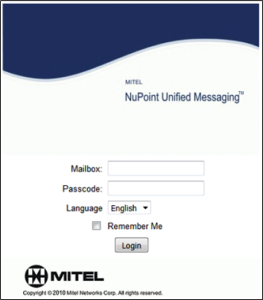 Step 2
Once logged in, you can manage your messages from this web interface.
You must be connected to a University network (wired,
wireless
, or
VPN
) to access the web interface and listen to your message.

Pros and Cons
Pros
Allows you to immediately listen to your voicemail message
Turns off the message waiting indicator light on your telephone
Allows you to manage all of the messages in your mailbox from the web interface
Provides secure access to your voicemail
Cons
Requires you to be connected to the University network to access the web interface
Requires additional steps to access the message