Step 1
Go to https://myidentity.rochester.edu/newuser and enter required detail below, click continue.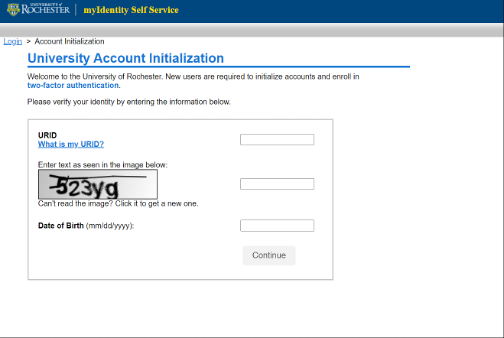 Step 2
Read the University Acceptable User Policy and click Accept to continue.  If you decline, you cannot proceed.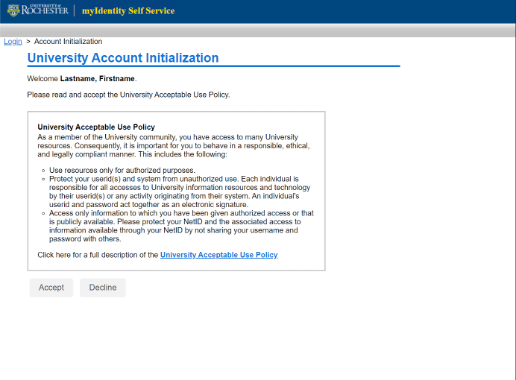 Step 3
Enter in the phone number of the device you want to enroll in DUO, click continue.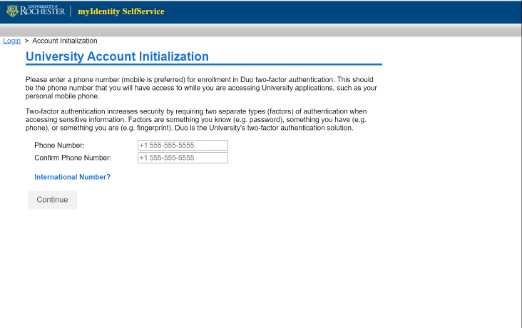 Step 4
You are informed of your account names, email addresses and provided an activation link to receive Push notifications via the DUO mobile app. DUO will default to phone call if you choose to skip setting up Push notifications at this time.
Follow the instructions on the screen below to enter your new password, click submit

Typical URMC/Affiliate User will see the screen below: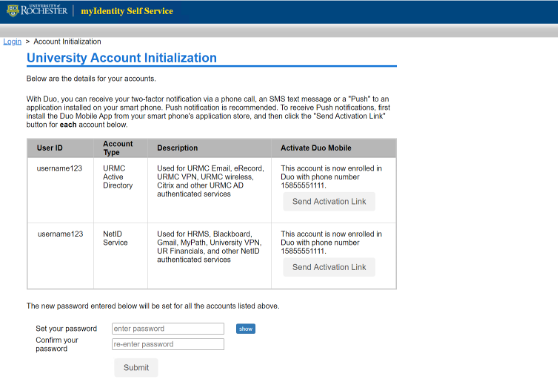 Typical UR/Campus User will see the screen below: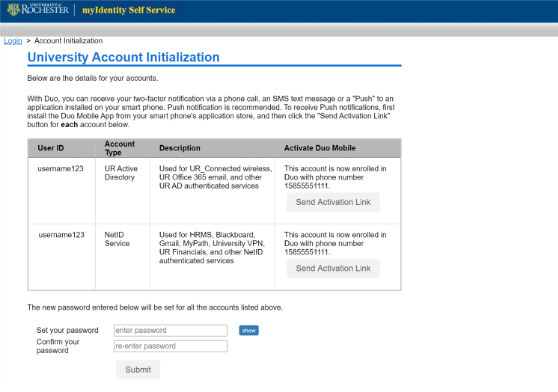 Step 5
Account Initialization complete.  Finish the process by clicking on the 'Continue and Set our Forgotten Password Information", which brings you to the myIdentity Self Service Portal.