Your vault is a safe place to store passwords and no matter where you work, your vault keeps everything in sync, so you can stay organized and save time.
Step 1
Once you are logged in, you will automatically see your "vault". Click either Add Item or the + sign.
Step 2
Click Password.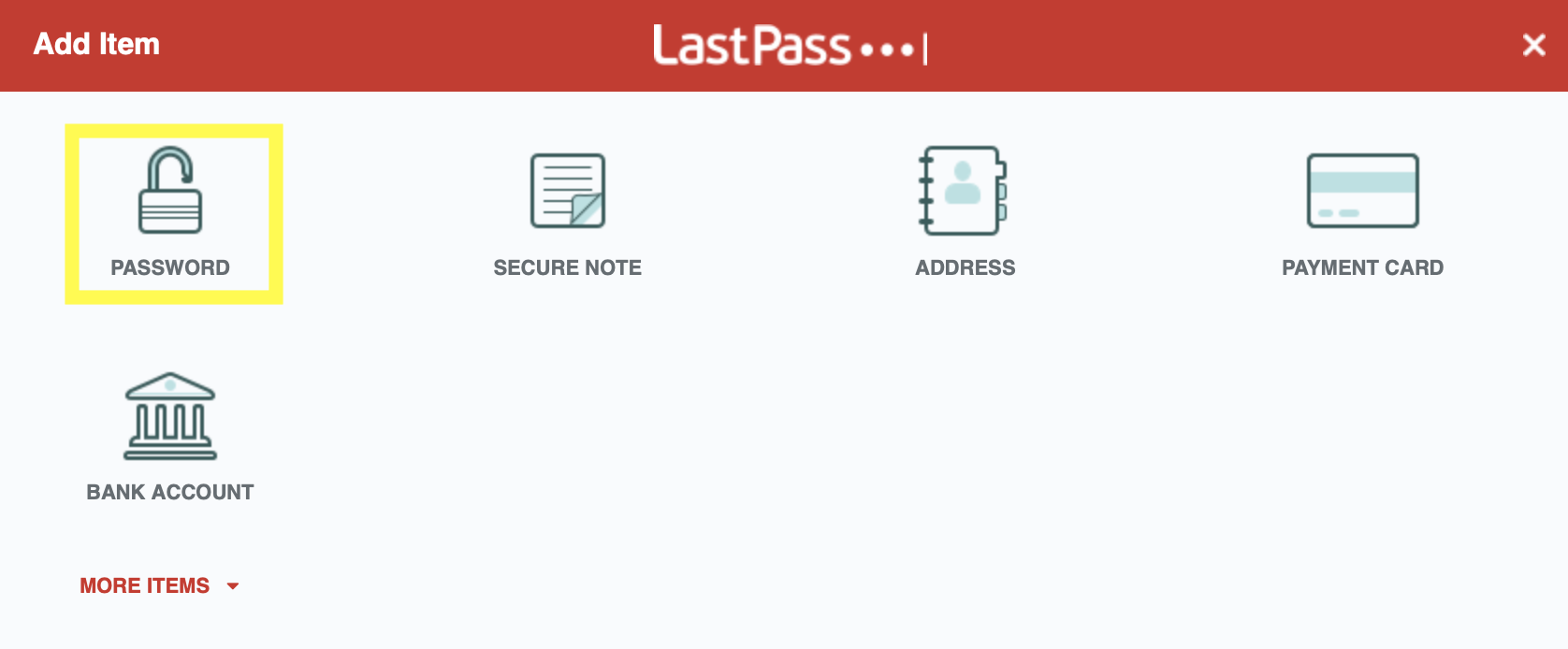 Step 3
Fill out all the fields and click Save.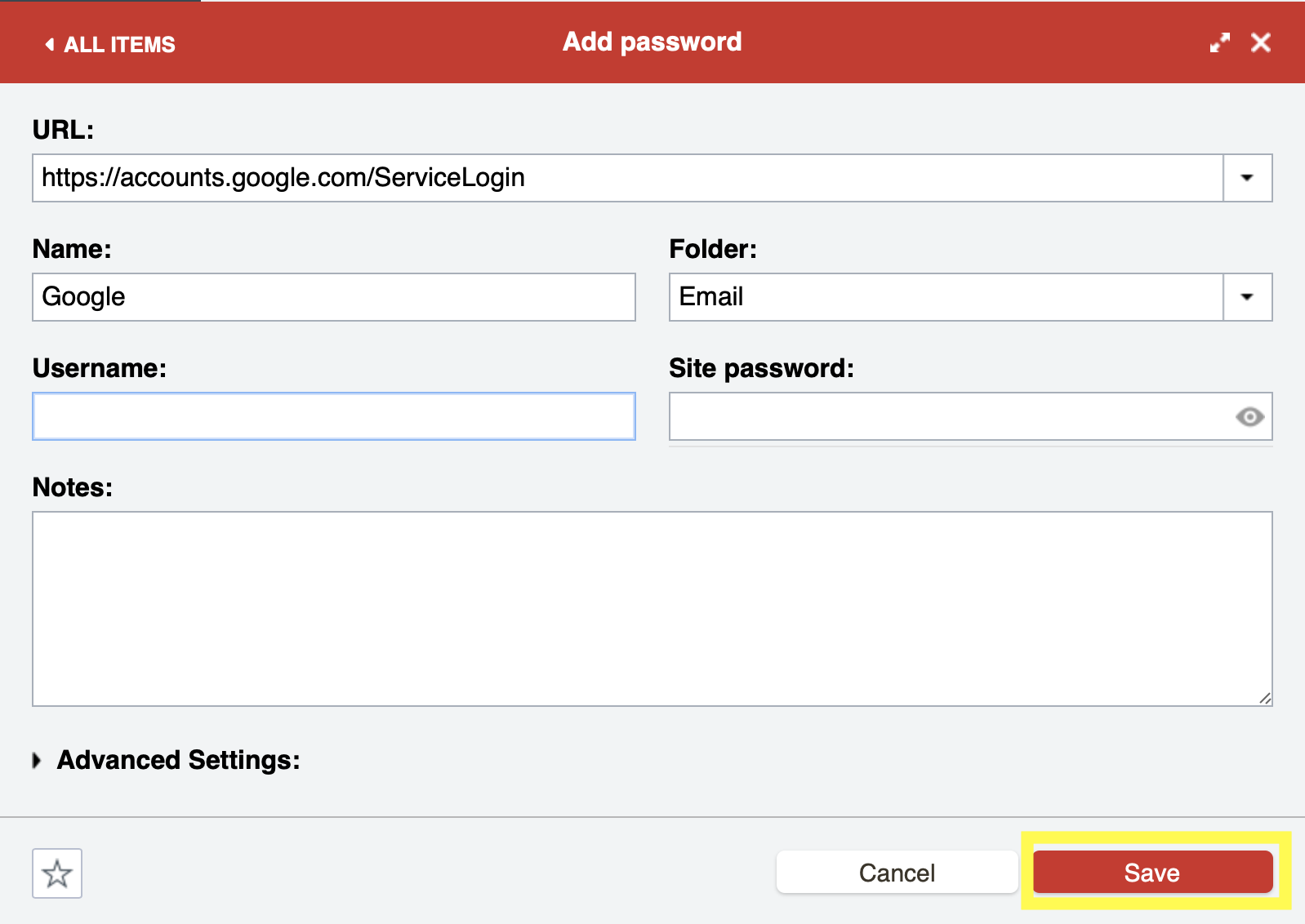 Step 4
You will now see your password added to your vault.