You can bookmark a message or content within a chat to review later. Simply follow the steps below.
Step 1
Hover over the specific chat or content you'd like to bookmark and click the three dots (located in the same area you access the emojis).

Step 2
Click Save this message.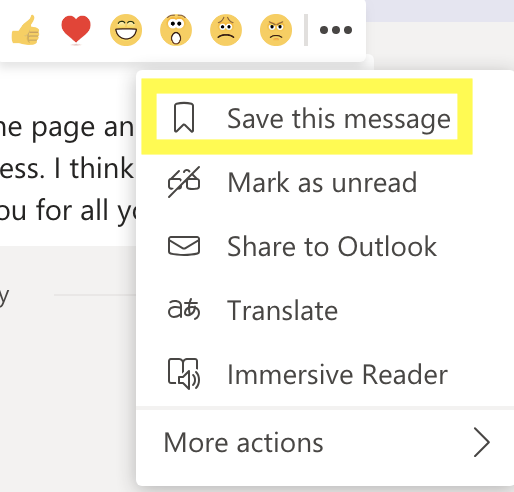 Step 3
To review saved messages later, you can type "/saved " in the search bar.