Adding an email alias in Box makes sense in certain cases when a person is collaborating with different groups of people for different reasons. People will be able to collaborate with you using a familiar alias. For example: a user may be known as joe.white@rochester.edu when collaborating with colleagues throughout the University, but may also be known as joe.white@bio.rochester.edu when collaborating with biology peers outside of the University.
Step 1
Log in to your Box account.
Step 2
Click the drop-down menu on your name in the upper right-hand corner. Select Account Settings from the menu.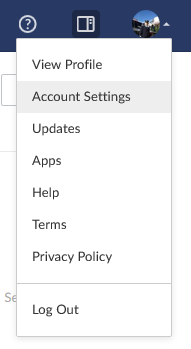 Step 3
Verify the Account tab is selected.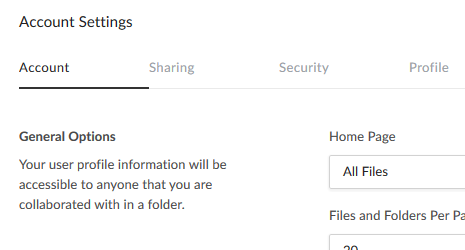 Step 4
Scroll down to the Login and Email Addresses section. Click Add More Emails.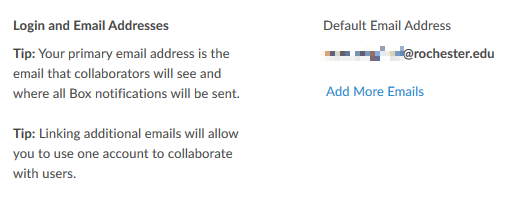 Step 5
Enter the new email address you want to use and click Save.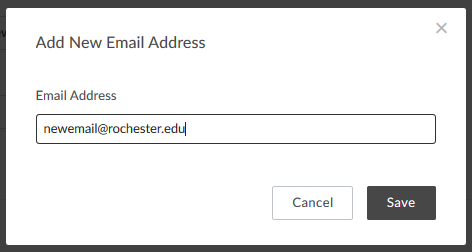 Step 6
Box will send a confirmation message to your newly-added email address.
Click the Verify Email link in the email message you received to complete the setup.