Step 1
Ensure you have wireless enabled on your computer by clicking on the WiFi icon in the lower right hand corner of your desktop,

Step 2
Select "UR_Connected" then ensure "Connect Automatically" is checked and click Connect.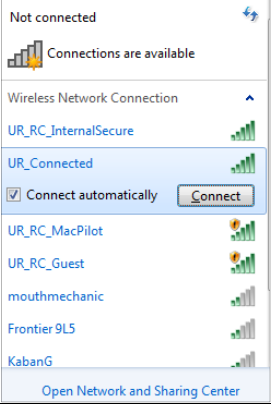 Step 3
Enter:
urusername
your domain account password
Then click OK.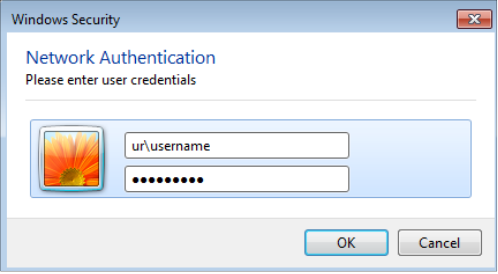 Step 4
You will be prompted with two Windows Security Alerts to validate the server certificate.
Click Connect both times.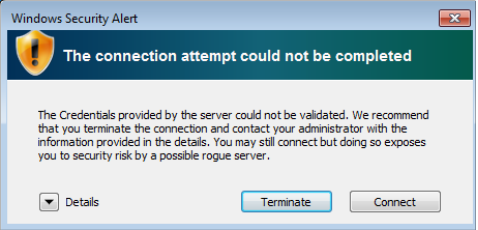 Step 5
You are now connected to UR_Connected.