Users can now add a channel calendar to any team they are a part of in Microsoft Teams. This calendar is only visible to team members.
Step 1
Identify the team and channel that you would like to add a calendar to. In the main window of the team along the top, look for the plus sign ( + ) and click there. This will open a new window.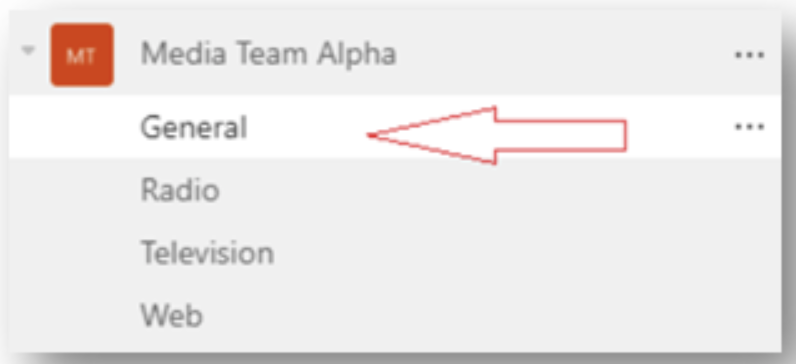 Step 2
On the Add a Tab window, find the Channel Calendar icon.
Please Note: This can be sorted differently than the screenshot.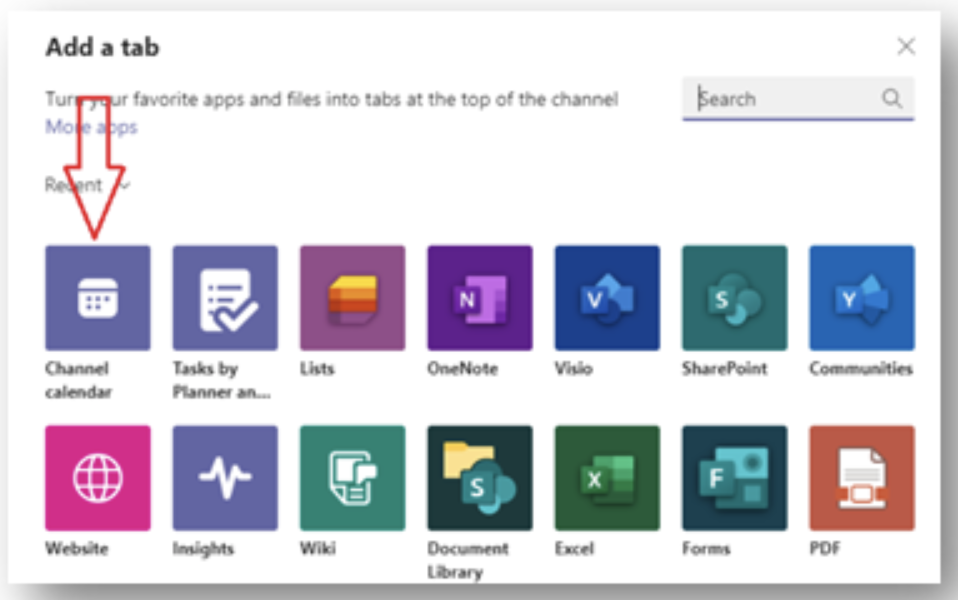 Step 3
After clicking on the icon to add the Channel Calendar, Microsoft Teams will present you with the window to name it and optionally post about the new calendar into the Posts tab of the channel.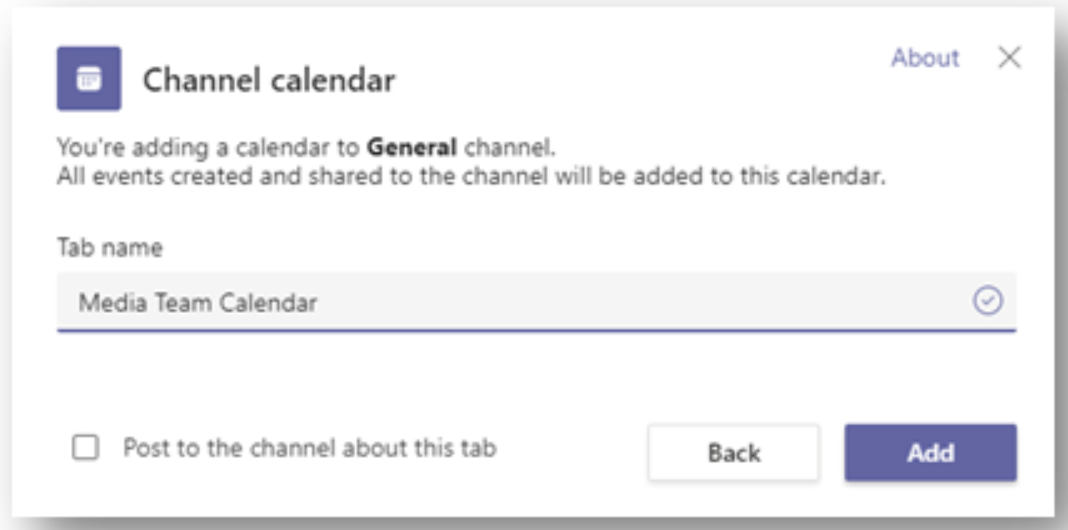 Step 4
Once it has been Added, the tab will show along the top of the channel workspace that can be selected by everyone on the team.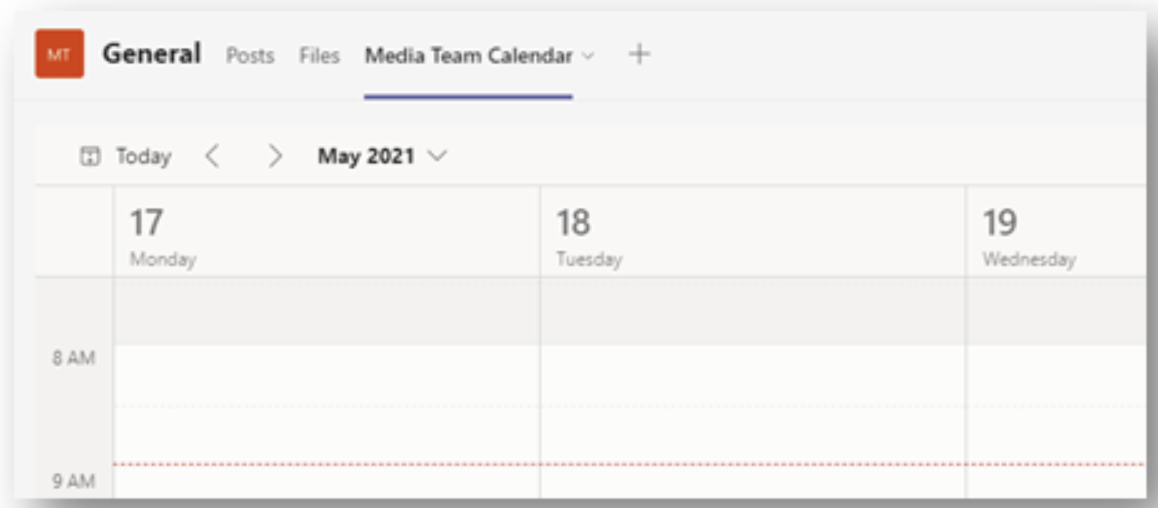 Step 5
A t the top-right corner you can schedule a meeting or choose to meet now by clicking the down arrow.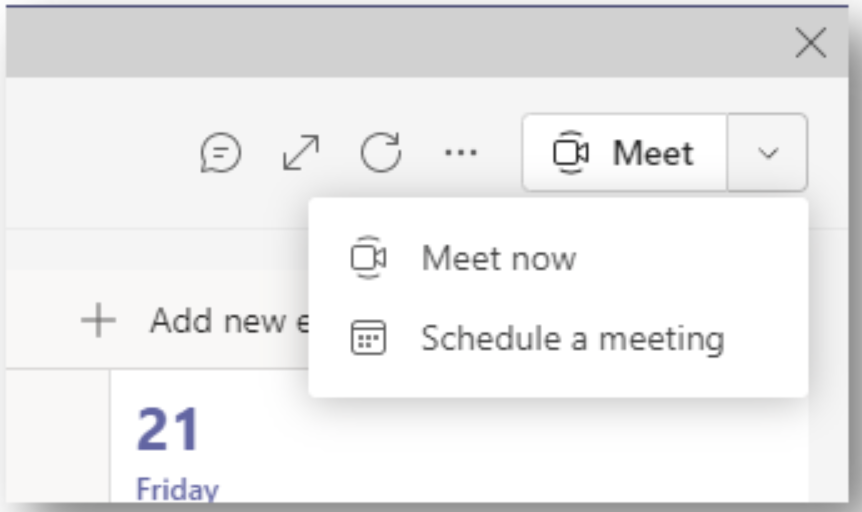 Using the Calendar
1. Utilize the Scheduling Assistant to find a good time for everyone on the team. 
You can s

et the meeting to re-occur in any interval or one-time.

 

Optionally require registration to make sure acknowledge the meeting (

Useful for very large teams

and/or outside invites

).

 

A

dd

additional

attendees outside of the team membership.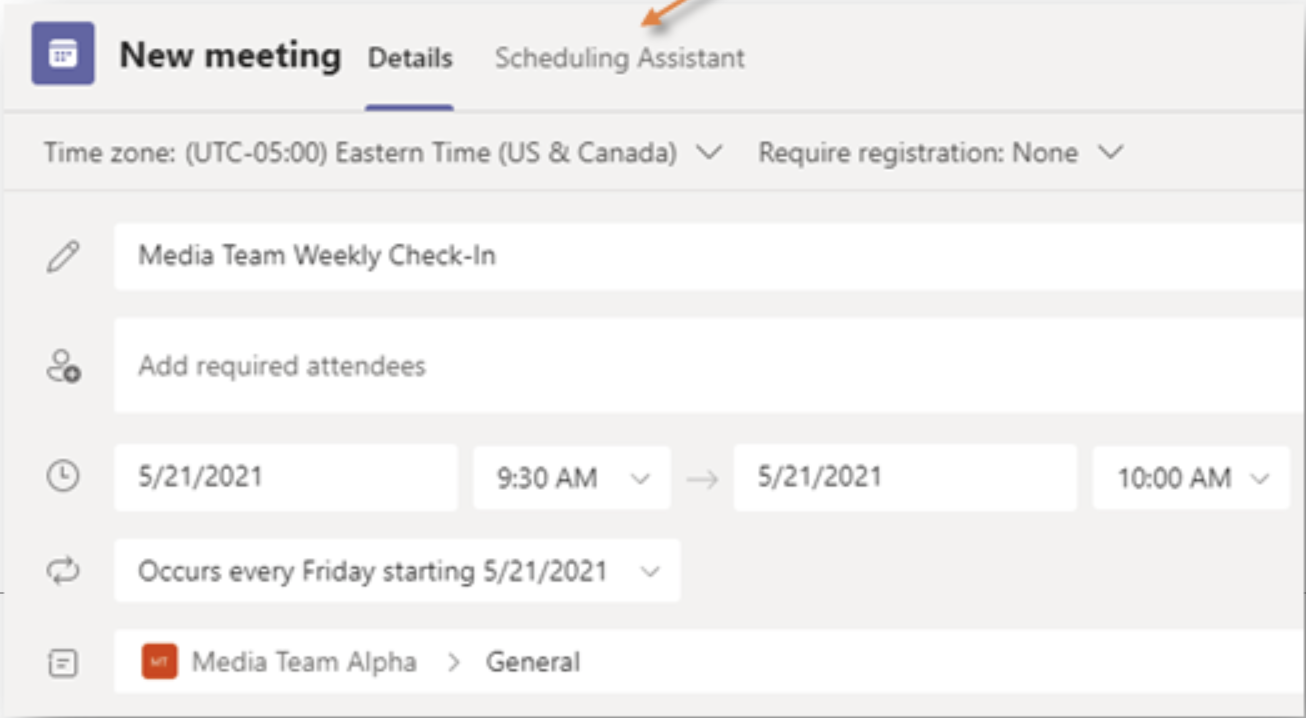 2. Once scheduled, this meeting will display on your primary calendar and all notifications will be handled the same way Outlook currently displays them.