Follow these steps to print from a lab computer or kiosk, or wirelessly from your own computer.
Step 1
You should preview every print job to ensure the quality of the job. Neither the library nor University IT offers refunds on print jobs.
To preview your job:
Click on the file menu
Select Print Preview
Click Zoom In to review details and Next Page and Prev Page buttons to navigate page views
Step 2
Go to File Menu and select Print.
From the menu that appears, select the B&W or color printer.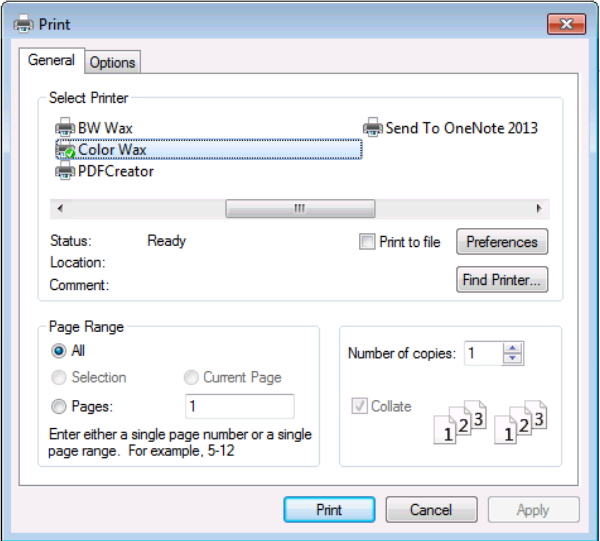 Step 3
Click the Preferences button to choose one sided or two sided printing and other print options. Click Apply.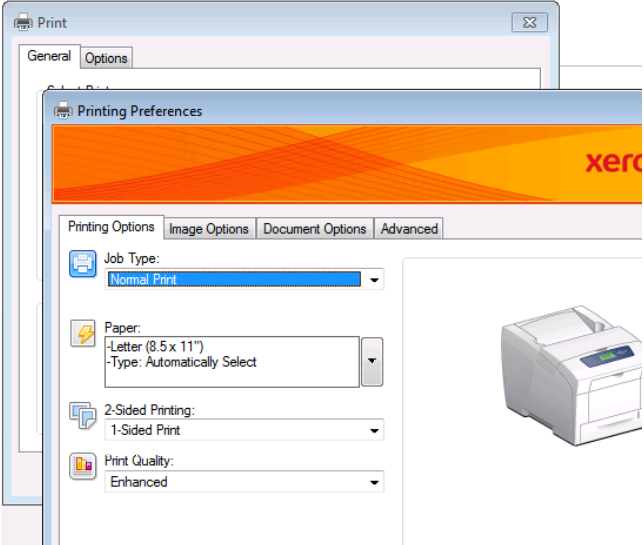 Then click Print.
Step 4
After clicking print, the Print Job Details screen will appear.
In the blank fields:
Name your print job so it is easily identified at the print release station
[Optional]- Add a password to guarantee only you can release this print job at the station.
Then click Print.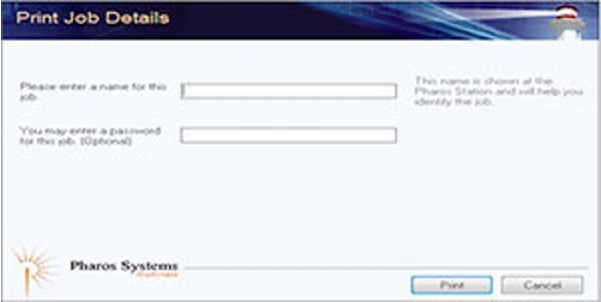 Step 5
A screen will come up that displays the total cost for your print job. Click OK.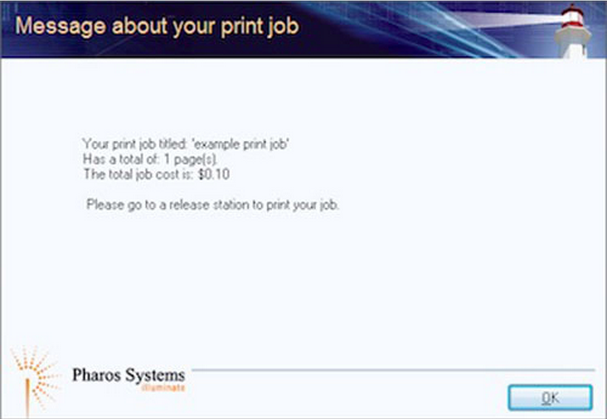 Step 6
Locate the nearest print release station. You will see the following display: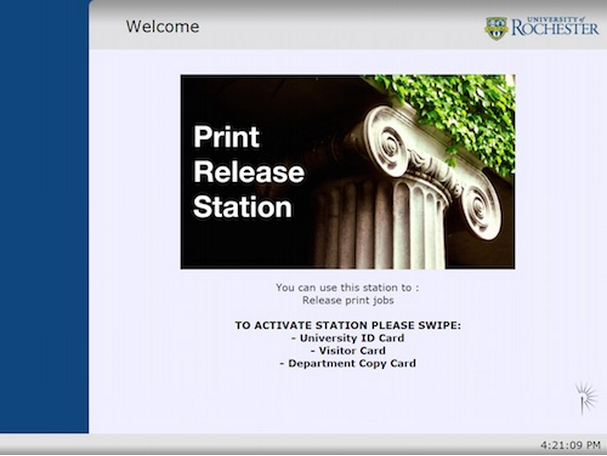 Step 7
Swipe your University ID or Visitor Card in the keyboard card swipe
Select your job from the print queue and select print.
The printer name will appear at the bottom to tell you where to pickup your document
Select Log Off to prevent others from using your Flex or Visitor Card account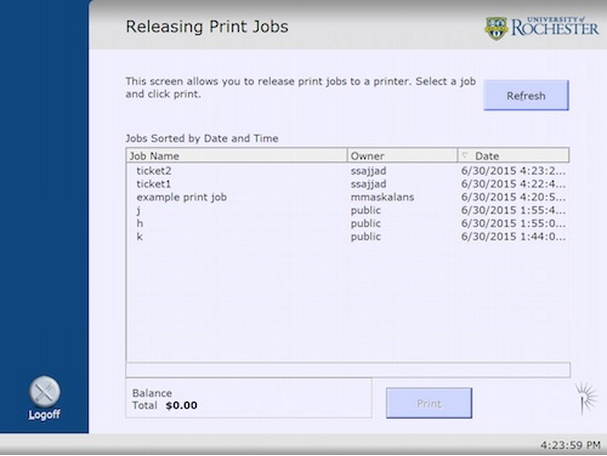 Important Notes
Any unwanted print jobs are automatically deleted from the queue 4 hours after submission
Print Release Stations will automatically log off in 10 seconds if you forget to manually log off.
In the event of a hardware failure, please contact the IT Help Desk at (585) 275-2000, or fill out the Online Service Form.