The Zoom for Outlook add-in is designed to manage scheduling within the Outlook web and desktop apps. The add-in allows you to easily add a Zoom meeting to any new or existing calendar event. For further integration with Office 365, set up
contacts and calendar integration.
Step 1
Open Outlook and select "Get Add-ins".

Step 2
Choose Admin-Managed on the left sidebar, locate the Zoom Add-in and click Add.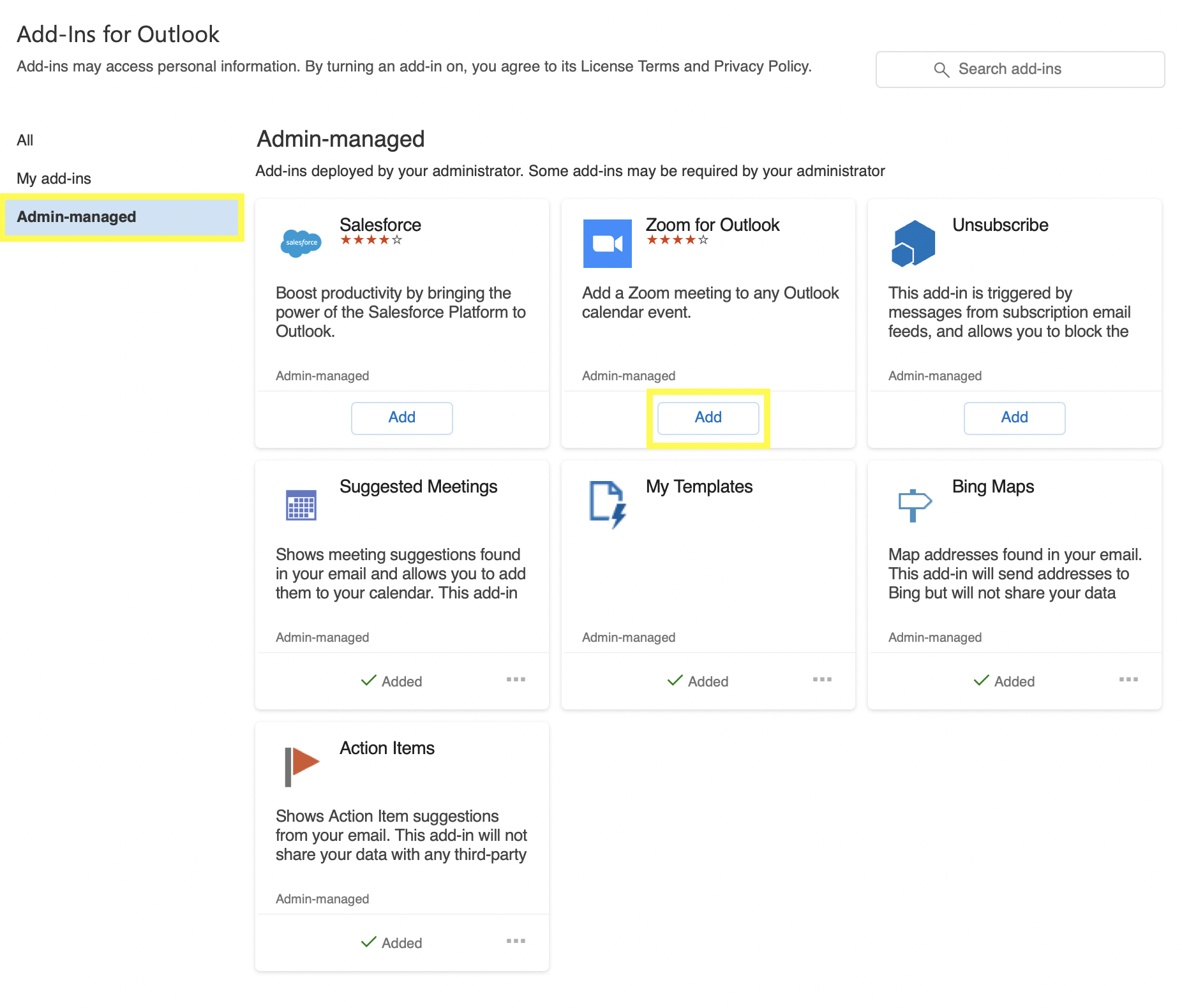 Step 3
When prompted, click Continue.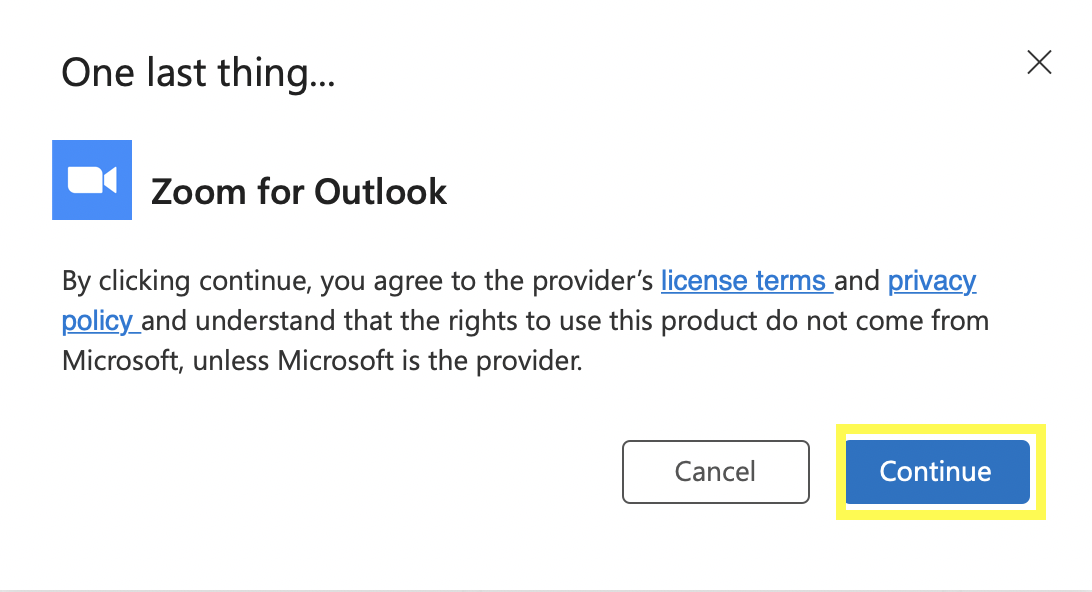 Step 4
Once installed, you will see Get started.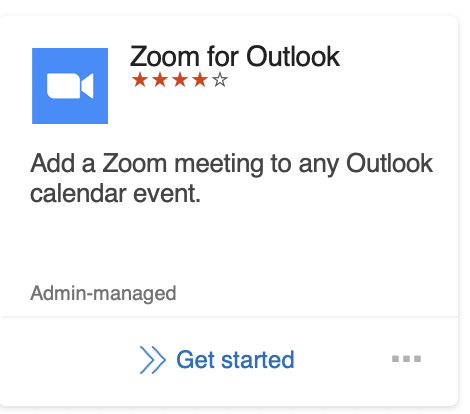 Step 5
When you create a new calendar entry, you will see the Zoom Add-in on the far right.

*Please Note: If this is your first time creating a Zoom meeting within Outlook, you may be prompted to sign into Zoom.