Participants without Skype for Business can join an online meeting using the Lync Web App.
Note: If you have never joined a meeting through the web app, sign in early. Downloading and installing the web app plugin can take several minutes. If the web app has been updated since the last time you signed in, installing the updated version may take a few minutes.
Step 1
Click on the link in the meeting invitation; the Lync Web App Sign In page will open in your browser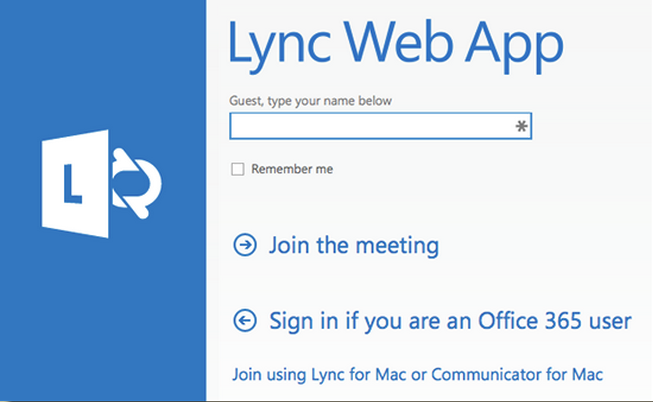 Step 2
Enter your name under Guest, type your name below
Step 3
Click Join the meeting.
Step 4
The meeting will open in the web app and you will be connected