View and Edit Document Properties
Click the ellipse next to the document whose properties you want to view and/or edit.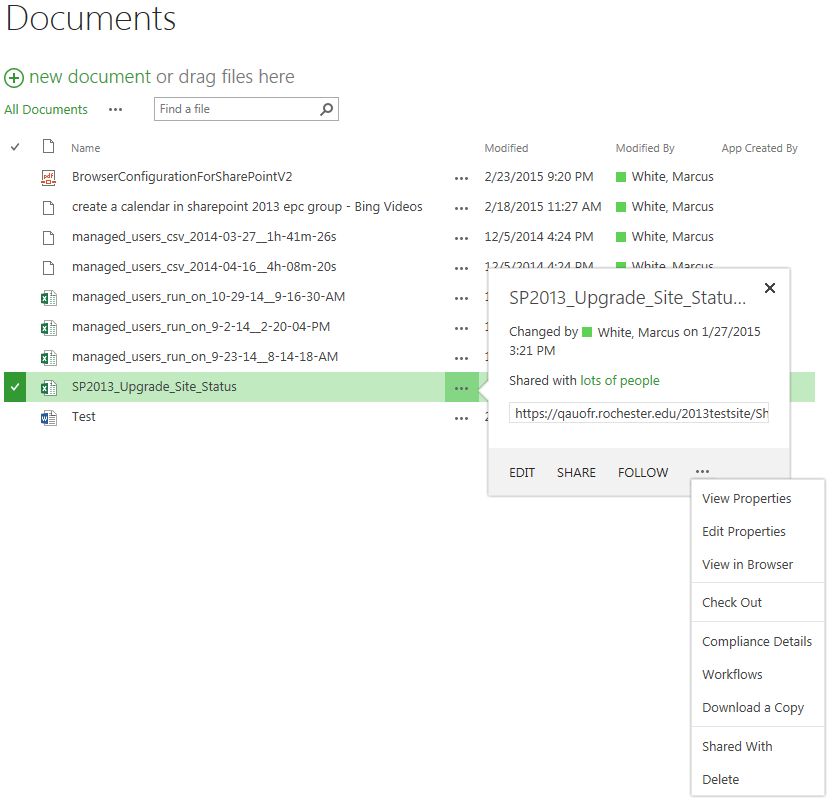 Upload New Documents
You can upload new files and/or folders by dragging and dropping them directly into the browser window.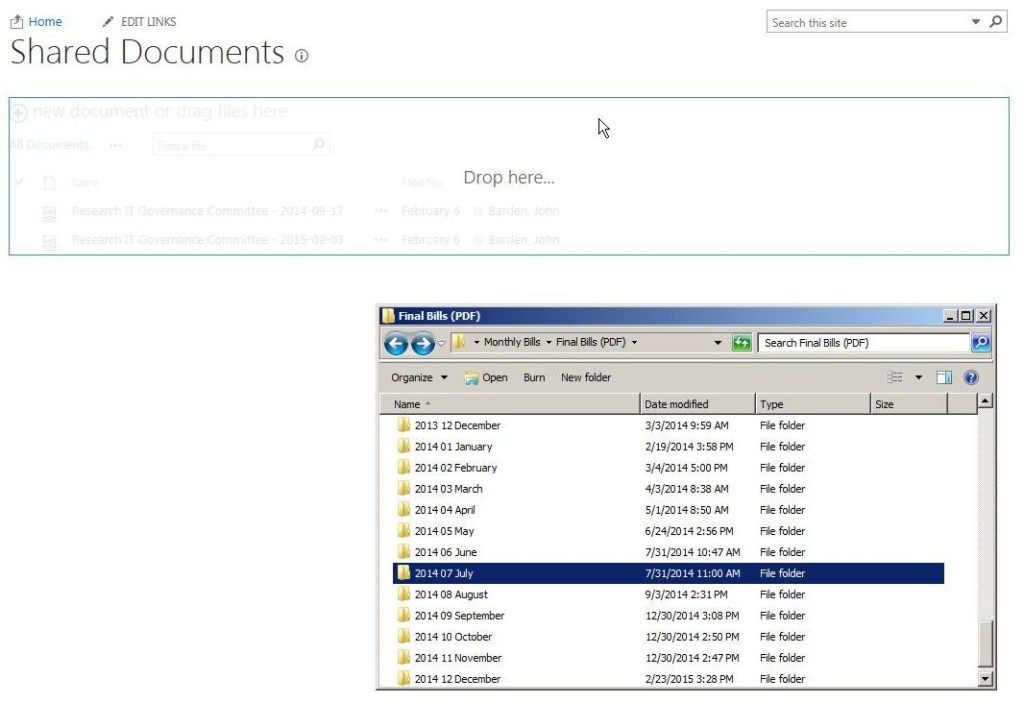 You can also upload files and/or folders from the Files tab on the ribbon.

Set Alerts for Document / Site Changes
Select the Page or Library tab in the ribbon, then click Alert Me.