Contacts View
Contacts view is the primary view for using Lync. When in Contacts view, you'll see a search field, dropdown menu and your contacts. By default, Lync shows your contact groups.
There are two default groups: Pinned Contacts, which appears at the top of the list of groups, and Other Contacts, which is everyone else in your contact list.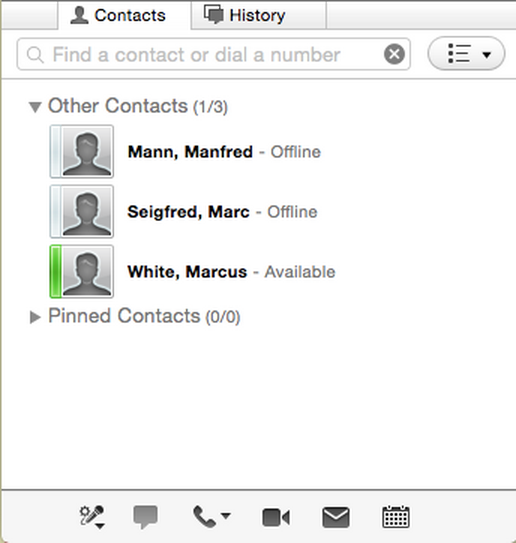 History View
This feature is not enabled at this time.