Choose Your Apps
Microsoft Teams comes with default apps located on the left hand sidebar. You want to choose apps you use most for quick access.
To add more apps, simply click the three dots to view options available in Teams.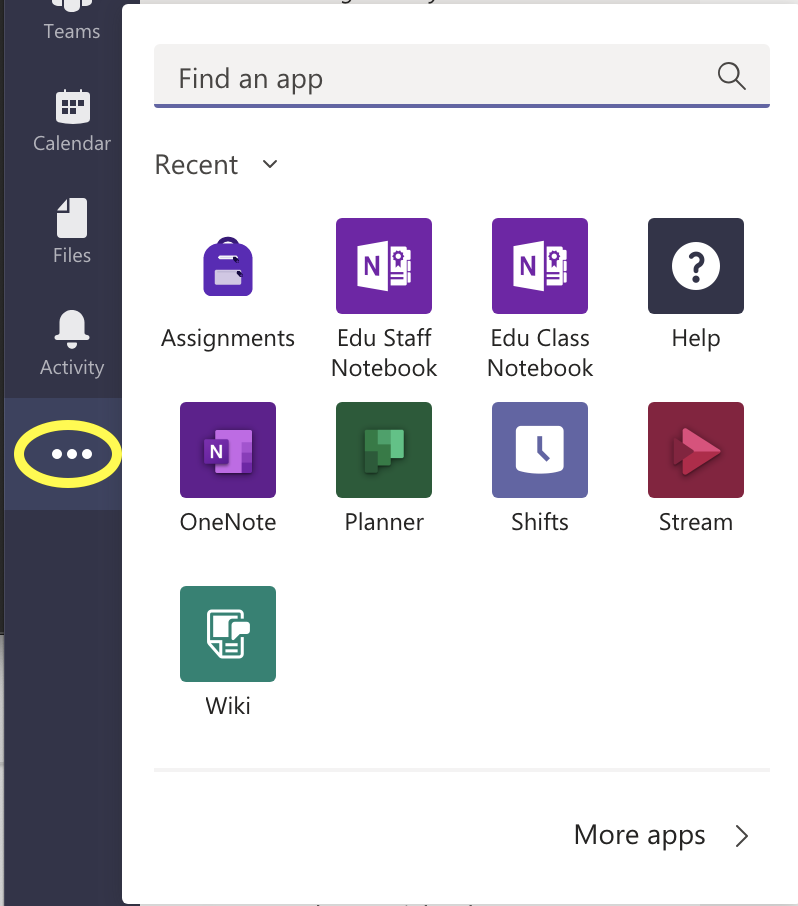 2. If you don't automatically see the app you're looking for, you can either click on "More
apps" or search in the tool bar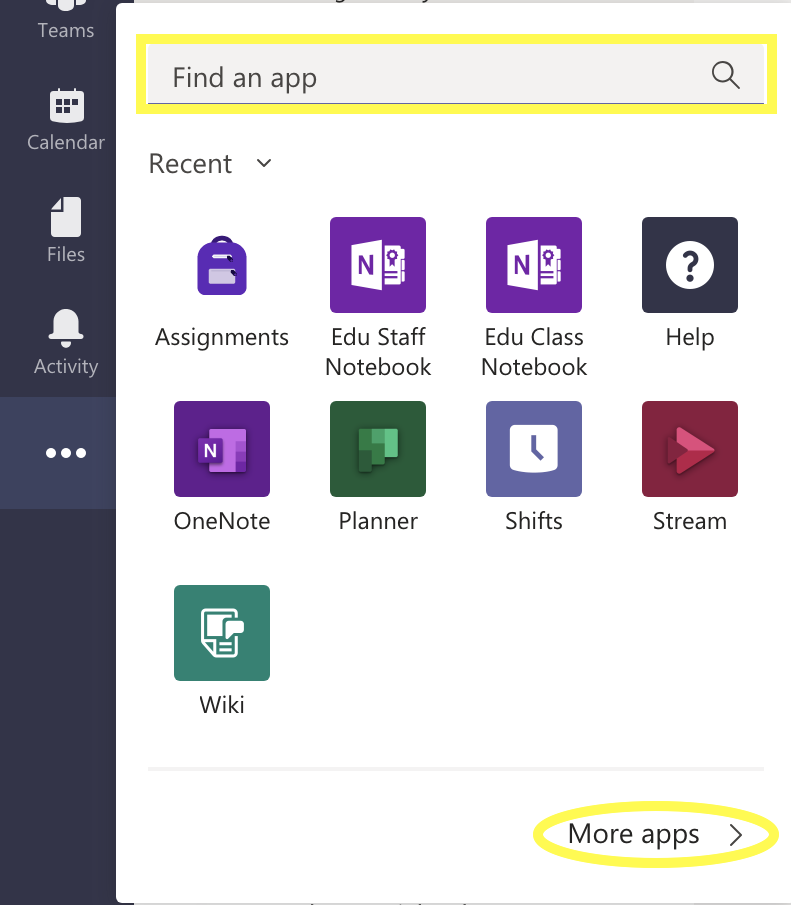 Rearrange Your Apps
To personalize the order of your sidebar, simply click and drag the app to your desired location.