Follow these steps to read SecureMail messages. If you are accessing the Proofpoint system for the first time, it will prompt you to register following the steps below.
Step 1
With each secure email, there is an HTML attachment titled "SecureMessageAtt.hrml" that provides access to the Proofpoint Download Manager. The encrypted body of the original message as well as any attachments to the original email is contained in this attachment. By opening the attachment and authenticating yourself, you will be able to access your secure email and attachments.
Open the attachment titled "SecureMessageAtt.html" to access your secure email. Click the Secure Message Attachment.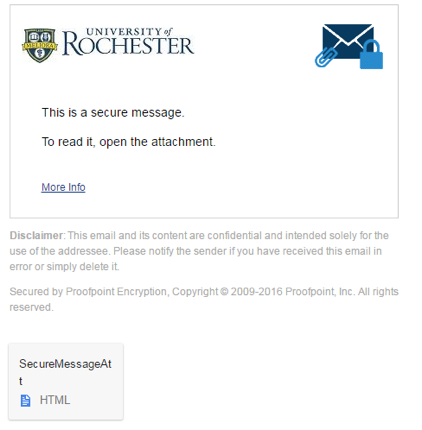 This will then take you to the site where you will be prompted to "Click to read message"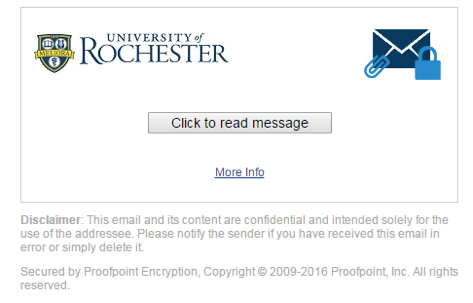 Step 2
If you have received SecureMail before, skip to Step 4.
If this is the first time you are reading a Proofpoint secure email, you will be prompted to register. Enter your full name, email address and a password of your choosing.
Step 3
An email will be sent with a link to confirm the registration. Open the email and click on the link.
Step 4
If you just registered you may be asked to reauthenticate by typing your email and password again.
If you were previously registered, sign in with your username and password.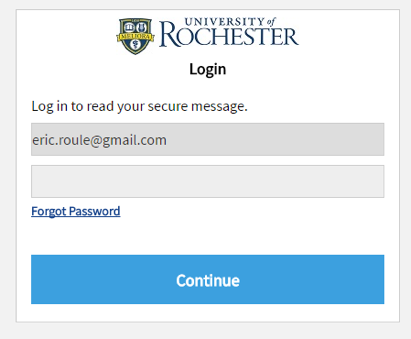 Step 5
Once you have signed in, the secure email will be shown.
The digital signature identifies the sender of the email and protects the recipient against spoofing. Any message with an invalid signature will bring up an alert.

Step 6
Once you have read a SecureMail message, you can Reply to SecureMail.