Step 1
From the Finder menu, click Go, then click Go to Folder.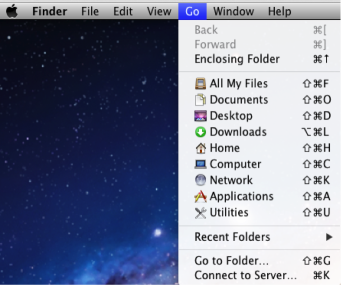 Step 2
Type in /Library/Sophos Anti-Virus then click Go.

Step 3
Double-click on Remove Sophos Anti-Virus.pkg.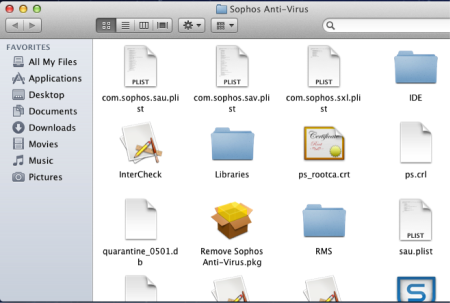 Step 4
On the Welcome screen, click Continue.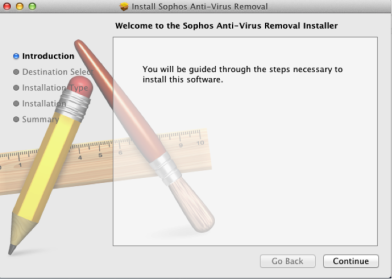 Step 5
On the Select a Destination screen, ensure your hard drive is selected, then click Continue.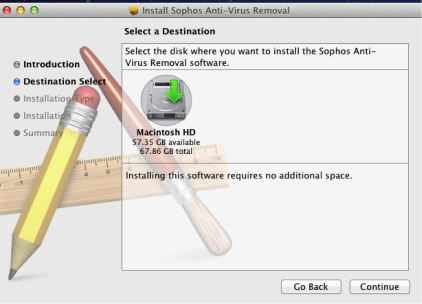 Step 6
On the Standard Install screen, click Install.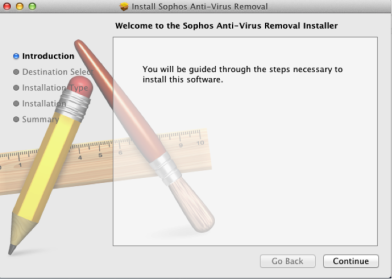 Step 7
When prompted for your credentials, enter the user name and password for an administrator's account on your computer. Then click Install Software.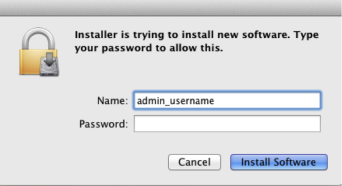 Step 8
Once the removal process completes, click Close.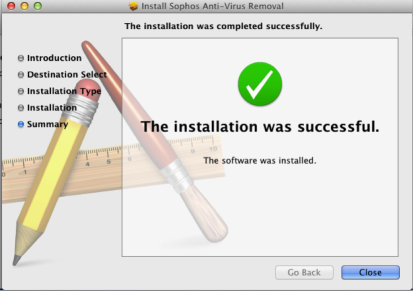 Step 9
Click the Apple icon in the upper left corner of your screen, then click Restart.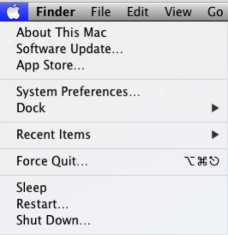 Step 10
After your computer finishes restarting, reinstall Sophos Antivirus.