Managers should follow the steps below to approve or reject access to Cumulative Salary data (FY15 forward) in the Data Warehouse.
Step 1
You will receive an email indicating that manager approval is requested.

Step 2
Log in to MyIdentity with your NetID and password to respond to the request.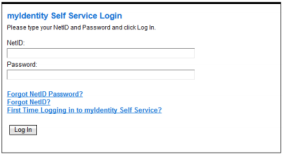 Step 3
Pending requests will appear at the top of the screen in the Action Needed section. Click on the link for cumsalManager Approval.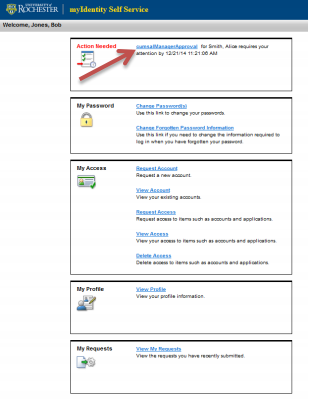 Step 4
Review the access being requested, then select Approve or Reject, and enter any applicable comments.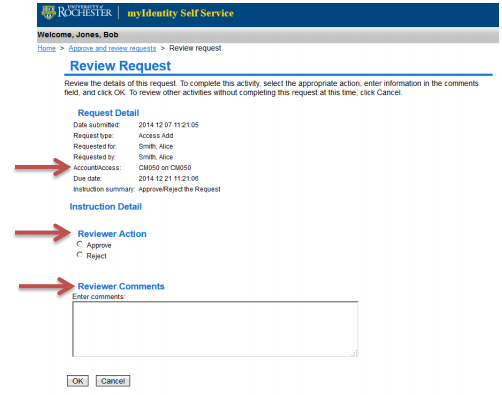 Step 5
Click OK to submit approval or rejection. You will see a confirmation screen when this is complete.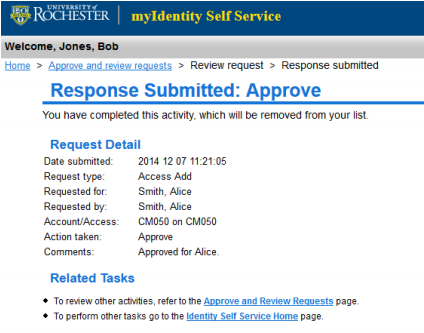 If you approve, it will be routed for final approval.
Step 6
Repeat the process for multiple request items.