Step 1
Visit rochester.zoom.us. Click login and select the appropriate sign-in method depending on which location you are with.
Step 2
After signing in go to the meetings tab and select "Schedule a Meeting".

Step 3
The next page will give you options for setting a meeting name, date and time. You will also have options to set a personal meeting ID, waiting room/passcode, etc.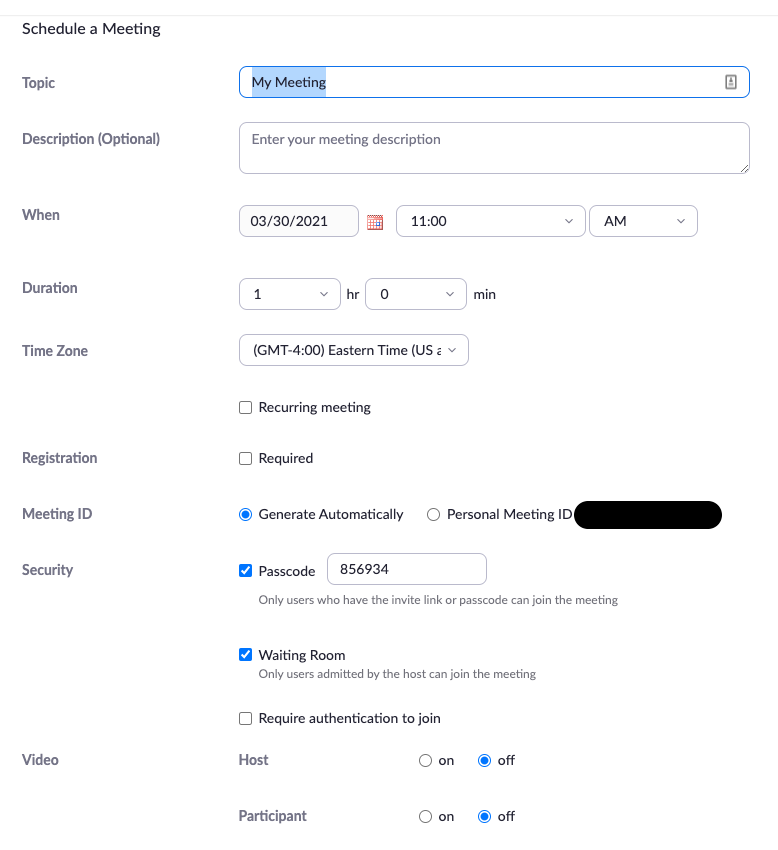 Please Note: You may have to scroll down for other meeting preferences (join before the host, set alternate hosts, etc.)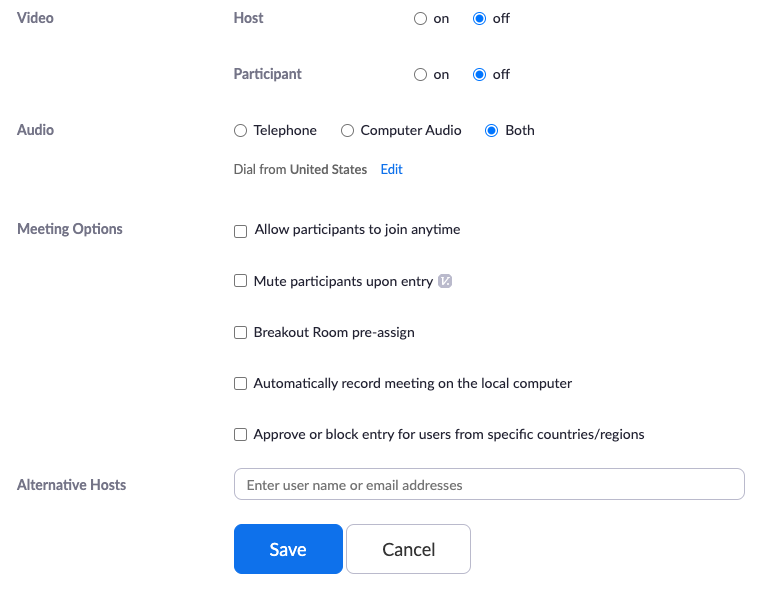 Select Save.
Step 4
You will now have options to download the links to create calendar events in Outlook, Google Calendar, etc.

Clicking the Outlook Calendar link will download it to your computer. Opening it will generate an Outlook invite like this:
Alternatively, you can select to copy invitation which will generate text that you can copy and paste into a manually created Outlook calendar event.