Step 1
Open your preferred web browser and navigate to https://rochester.app.box.com/login.
Step 2
Click Continue.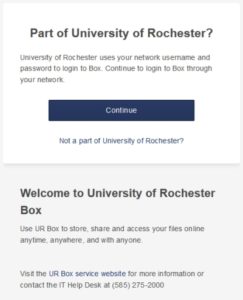 Step 3
Select which University of Rochester Campus you are affiliated with and click continue.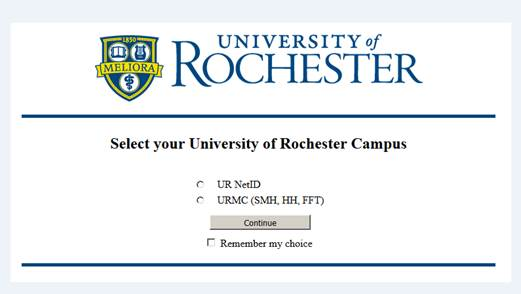 Step 4
Enter your NetID (for UR) or URMC network username (for URMC) and password to sign in.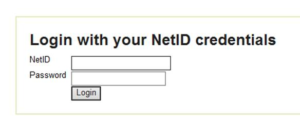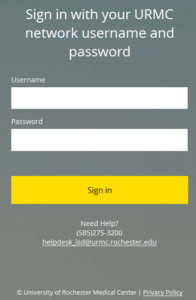 Step 5
After successfully entering your credentials, you will be directed to your UR Box account.