Note: The video calling feature requires a camera and microphone or voice headset connected to your computer.
Start a Video Call
Select a contact or search for an individual in the organization using the search bar
Ctrl+click and choose Start a Video Call to initiate a video call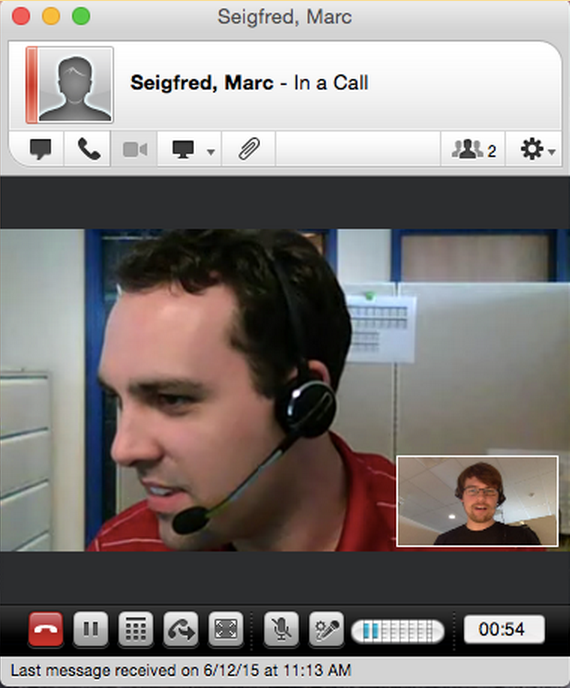 Start a Video Call from Instant Message Session
Click on the camera icon at the bottom of the instant message window to initiate a video call with the instant message participant(s).

Add Another Person to a Video Call
To add another person to a video call, drag and drop their name or contact into an active video call.
Additional Information
From a video call, you can begin sharing content.