Spok Mobile is an app that allows users to receive pages sent to their pager number on their smartphone, and is our chosen method of secure paging. Messages are encrypted and allow for redundant delivery (to both pager and smartphone). Spok Mobile does not require users to carry a physical pager, but users can elect to retain a physical pager for redundancy or coverage concerns.
**Important**
You will NOT receive pages to your Spok Mobile app if you put your smartphone in Do Not Disturb, Airplane mode, or otherwise do not have any cellular or Wi-Fi data coverage.
Android users, follow this tutorial to minimize delays when receiving pages on Spok Mobile.
Follow these steps to change monitored app settings.
Request Spok Mobile
To enroll in Spok Mobile, submit a University IT service request; select the Pager Request form.
Pricing information is available on the University IT rates page.
Supported Mobile Operating Systems:
iOS: iOS 8 or later
Android: Lollipop (5.0+), Marshmallow (6.0+), Nougat (7.0+), and Oreo (8.0+)
Recieve the email to enroll
Once University IT processes the request, you will receive an email including your registration username and password.
Download Spok Mobile App
Download the Spok Mobile app to your device. Both iOS and Android operating systems are supported.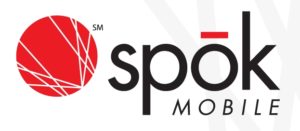 Log in using pager number and access code
Choose the Spok Mobile icon on your device.
In the Username field, enter your 10-digit pager number
In the Password field, enter the registration password found in the email you received from Spok
Check the box to confirm that you Accept the License Agreement
Tap Sign In to proceed
Note: iOS users will need to allow Spok Mobile to send notifications
Test page to confirm
Send a test page to your pager number and verify receipt on your mobile device.