This tutorial is for IT administrators of Virtual Desktop service tier 3.
Step 1
Launch the VMware Horizon Client or open a web browser to https://desktop.rochester.edu.
Step 2
In the VMware Horizon Client, double-click the desktop.rochester.edu server.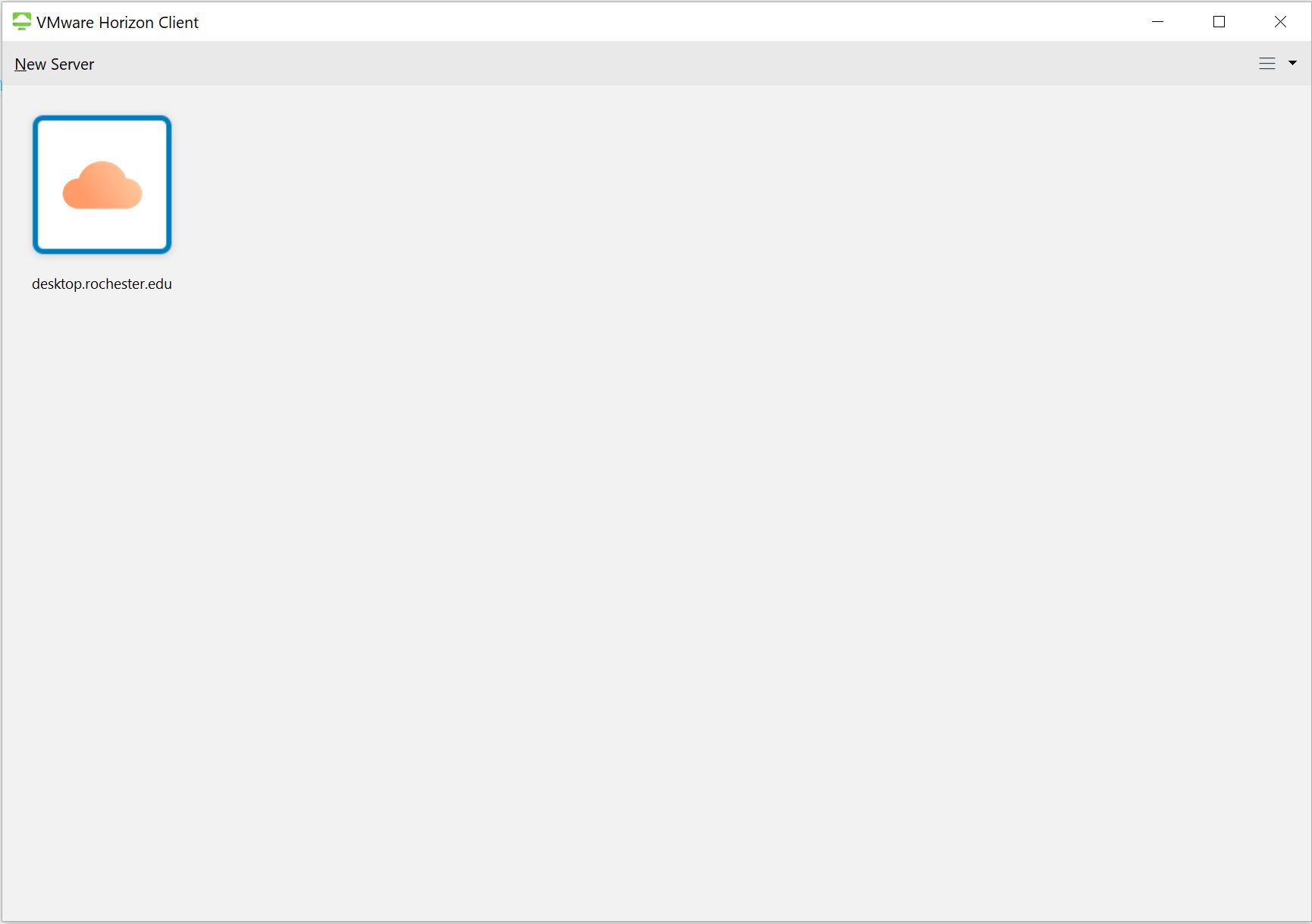 Step 3
Review and accept the disclaimer.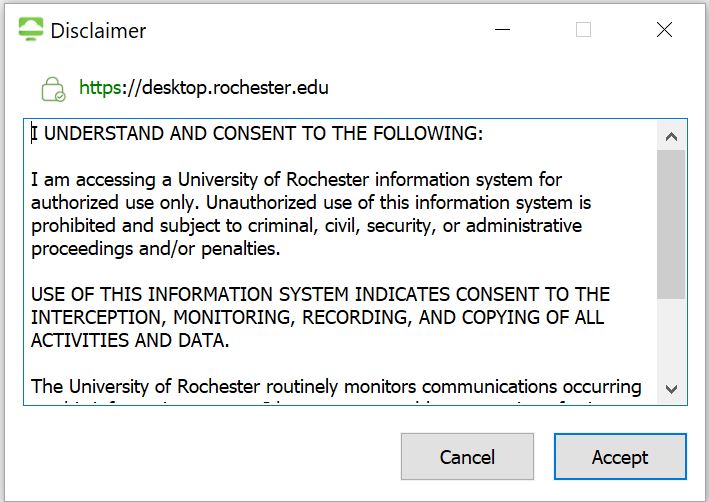 Step 4
Log in with your UR Active Directory domain credentials.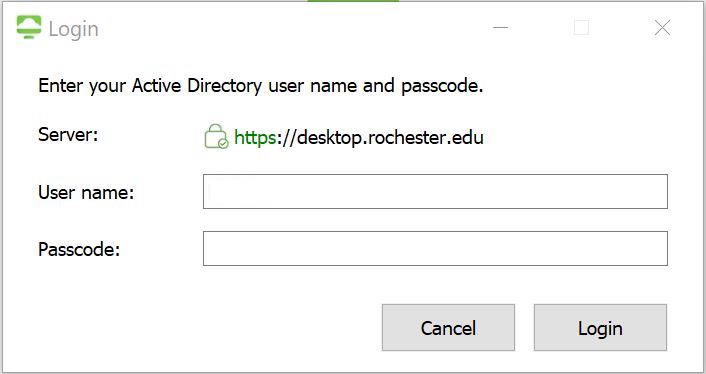 Step 5
Double-click the UnivIT EUC Admin desktop to log in.

Step 6
Once logged in to the desktop, launch Application Volumes from the shortcut on the desktop.

Step 7
Login with your UR Active Directory domain credentials.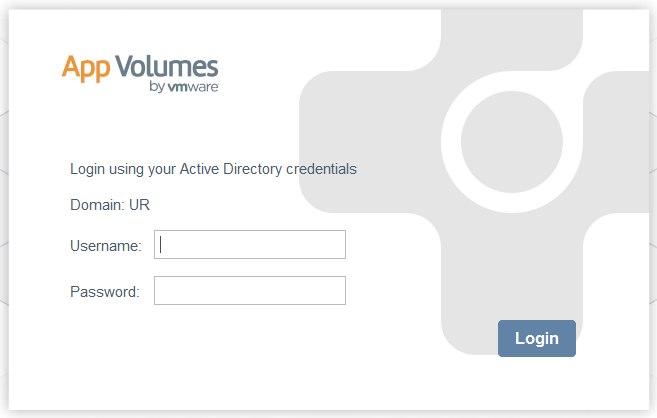 Step 8
Navigate to Volumes.

Step 9
Select the Application Stack that needs updating, and click the Update button.

Step 10
Fill in the form with the updated name of the AppStack.
We recommend using a naming standard of "[Department Prefix] [Name of AppStack or related software] Software Version [Version number]" for the Name field.
e.g., UnivIT Common Software Version 1.3
Select the Storage datastore for your applications.
Always choose the Storage database assigned to your department/applications. Usage will be audited.
For the Path and Template fields, leave as the defaults.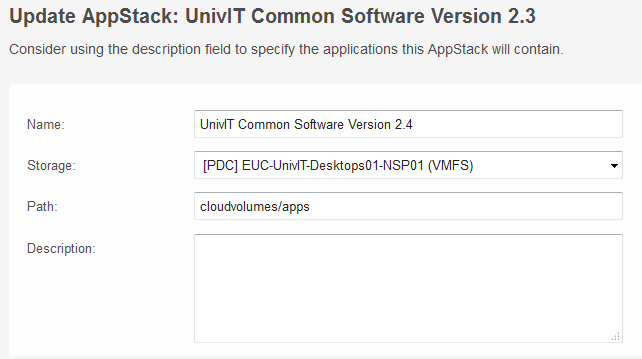 Step 11
Click the Create button to create the updated AppStack.
Step 12
Select the "Wait for completion" option to wait for the AppStack to create, and then click the Create button.

Step 13
Once completed, now you are ready to provision the AppStack and install applications.