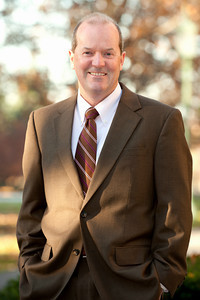 David E. Lewis is the institution's senior information technology officer.  In this role, he serves as a member of the President's Cabinet. As part of his duties, Lewis oversees the Center for Integrated Research Computing and the University's central IT organization. Lewis provides University-wide governance and leadership for the extensive and diverse technology initiatives required by a leading research university.
As the primary hub for IT programs and initiatives, the Office of the Vice President for IT engages constituents University wide to ensure that all IT services align with the institution's missions of teaching, research, patient care, performance, and community service. A key objective is to build collaborative relationships across the University to create integrated, secure, and dependable IT systems and practices that support efficient and cost-effective distribution of information across the University community.
Lewis joined the University of Rochester in 1997. During his tenure with the University, Lewis has been involved with several major IT projects, including the construction of a new data center, the implementation of an institution-wide Advancement system, the upgrade of the legacy Human Resources Management System, and the replacement of the telecommunications system. He has an extensive background leading information technology organizations, including developing and integrating complex IT infrastructures into higher education and health care environments. Lewis is experienced in collaborating with University faculty on projects relating to research and education initiatives that require technology support. He has been at the leading edge of developing sustainable cost recovery models for funding IT infrastructure.
He is passionate about community service, diversity, and organizational development initiatives. Lewis supported the development of both a professional development program and a diversity and inclusion program in University IT. He is the executive champion for Sankofa, the University's African-American affinity group for faculty and staff. Lewis is also active in many national and regional initiatives, including EDUCAUSE, NYSERNet, Internet2, and the Leadership Board for CIOs.
Lewis earned both his bachelor's degree in Organizational Development and his master's degree in Business Administration from Eastern Michigan University. He enjoys playing all sports, building relationships, and most importantly, spending time with his family.