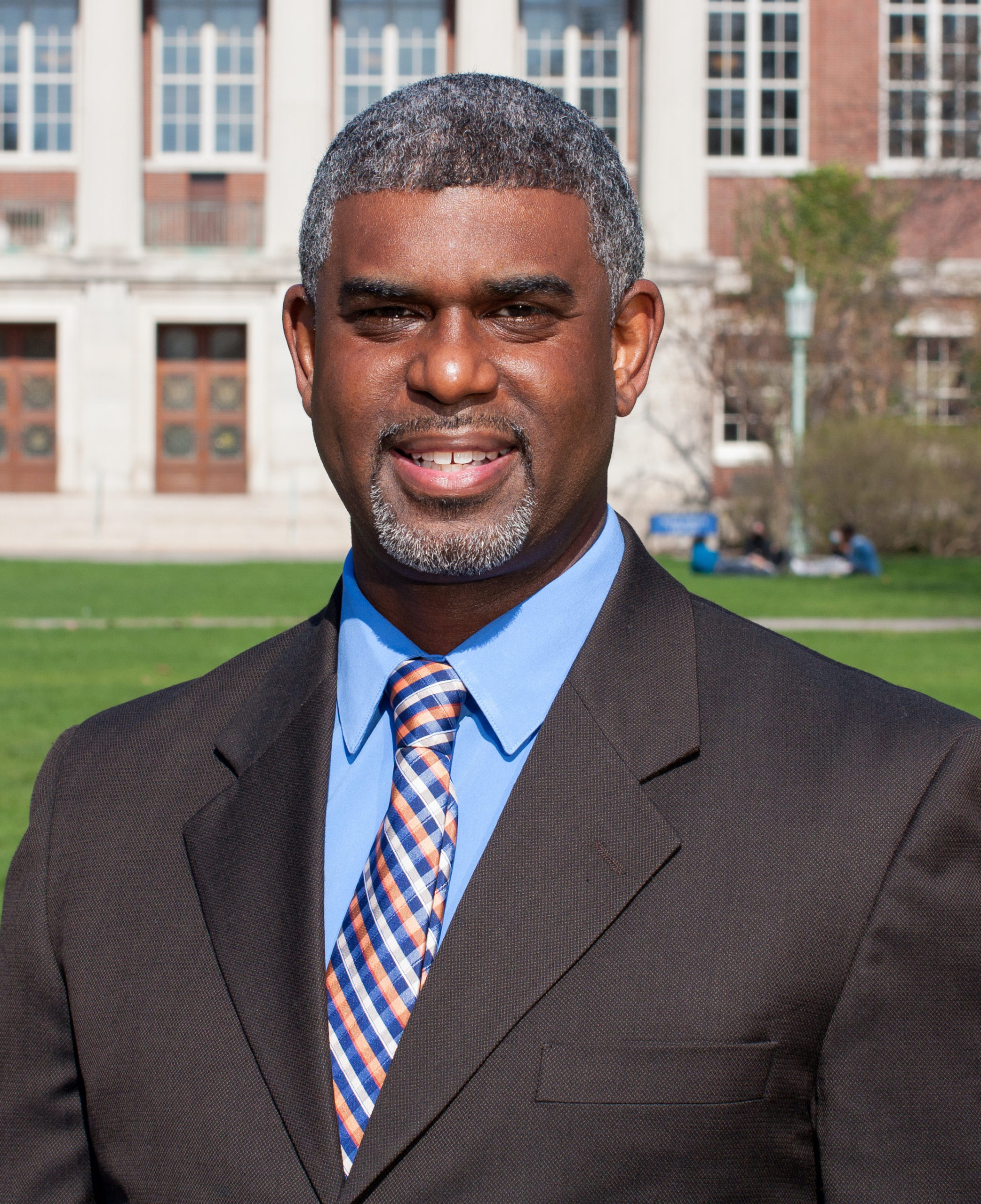 Contact Terrance Collins-Howard
As Director of Consulting & Data Services, Terrance oversees day-to-day operations associated with business intelligence, data integrations, web design and consulting activities that support the University's missions. He is responsible for the teams that support University Executives including the President; data warehouse and business intelligence services; application development and integrations; and, web application design & support. Terrance will be working in collaboration with the IT Leadership team, supporting the annual operating budget as well as numerous concurrent capital projects. He also serves as an authoritative source in current practices relating to web-based services and best practices in data visualization.
Terrance joined the University IT team in 2009 and has served in various roles including web application development and business analyst supporting the President and Provost Offices. He was Project Director for the VISTA Collaboratory Project; the team received the Meliora Award in 2015 after successfully completing the project collaborating with the University's Library, Facilities and Research teams. His most recent achievement was in the role of Project Director for the Integrated Online Research Administration (IORA) Implementation Project. The project completed successfully during the COVID pandemic and required team members to accommodate working remotely while maintaining the tempo required to complete the grants & agreements components so that applications are now submitted direct to Federal sponsors.
Terrance holds a Master's of Science in Business and Strategic Leadership from Roberts Wesleyan College and a Bachelor's of Science in Information Technology from RIT. He enjoys mentoring others that are new to the IT field and he has been active in supporting University IT's summer internship program.
Terrance is a proud member of Phi Beta Sigma Fraternity, Inc. He serves as the coordinator of his fraternity's local Sigma Beta Club, an auxiliary program that offers unique opportunities to exemplify wholesome values, leadership skills, educational enhancement, business training and development, and social and cultural awareness to male youths at a most critical stage in their personal development.