Yellowdig Engage is an external discussion board that is integrated into Blackboard. It provides a different look and feel, as well as a different perspective on discussions. For more information, visit Yellowdig.com.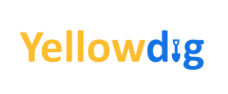 User Documentation:
Yellowdig Engage – Using Yellowdig (PDF) – basic instructions for creating posts and making comments
Yellowdig Engage-Settings (PDF) – including setting an image/avatar, and notifications
Setting a password for external use – Please note that you MUST initially launch Yellowdig Engage from within your Blackboard course in order to create an account and gain access to the course-related discussion board.
Access Yellowdig Engage from a browser
For Instructors:
How to Set up Yellowdig Engage in your Blackboard Course (PDF)
How to Configure your Yellowdig Engage Board (PDF)
Configuring Participation Points
How to Configure Participation Points
Instructor Certification Course (offered by Yellowdig)
Note: You must be an Instructor or Teaching Assistant in a course to setup Yellowdig Engage. All other Blackboard roles (including Course Builder) will pass through as students.
More Help:
Troubleshooting – Launch from LMS Difficulties