Before you begin, please read the information below and be sure you have Duo installed. If you have any issues with
Duo
, please contact the Help Desk.
You must use Google Chrome or Firefox as your browser when using Dimensions
If logging in from your work PC, some PCs have the Dimensions icon on the PC/desktop. Double-clicking it will automatically open Dimensions using Chrome
You can also log into Dimensions using the Dimensions link (using Chrome or Firefox): https://univofrochester.prd.mykronos.com/
Step 1
When you get to the login screen below,do not enter user name or password. Clickthe appropriate single sign-on (SSO) login for your locationfirst.
The example below shows what you would choose if you work at Highland: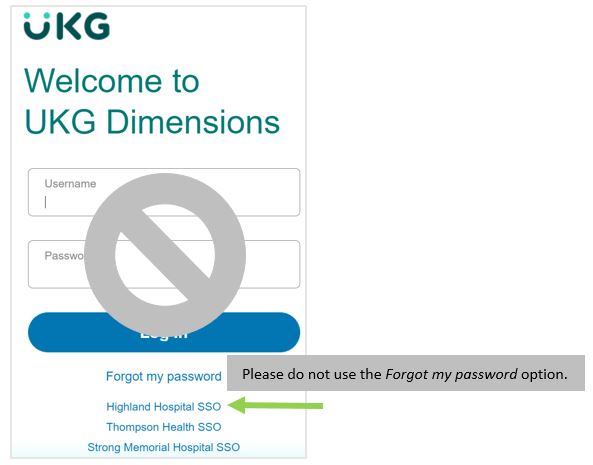 Step 2
On the next screen, enter your typical work credentials in the username and password fields – what you use to log in to your PC. 
Step 3
Choose URMC Active Directory as your Domain and click Sign in.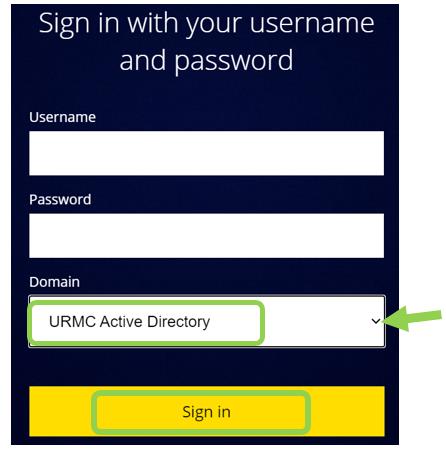 Step 4
Duo authentication occurs. Once verified, you will be logged in to Dimensions.