Step 1
Download the ECM Public Printing for Lte.exe file installer
NOTE: Downloading, installing, and printing must be done while on a UR network or VPN.

Step 2
Depending on your system configuration, the installer may initially be blocked. If that is the case, you must right click on the installer, choose properties, and "Unblock" the installer.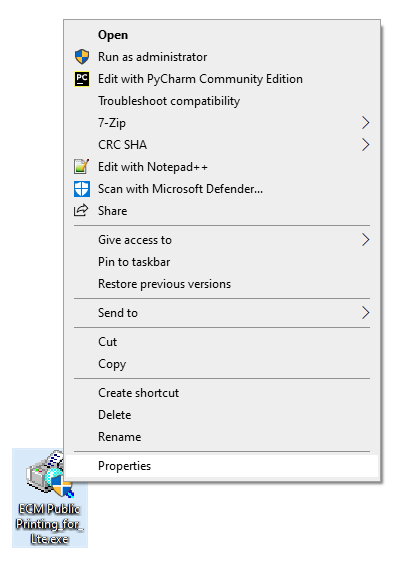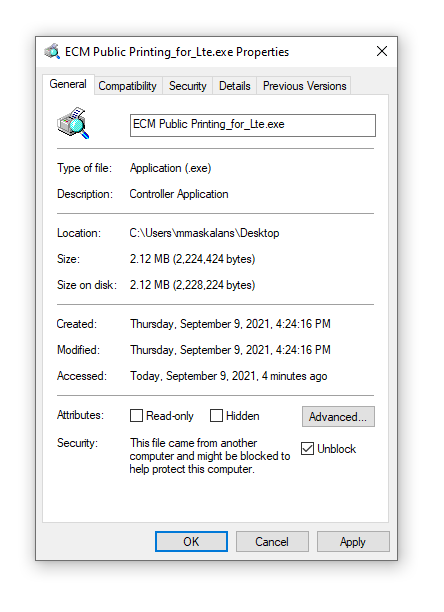 Step 3
Click Install at the bottom of the window.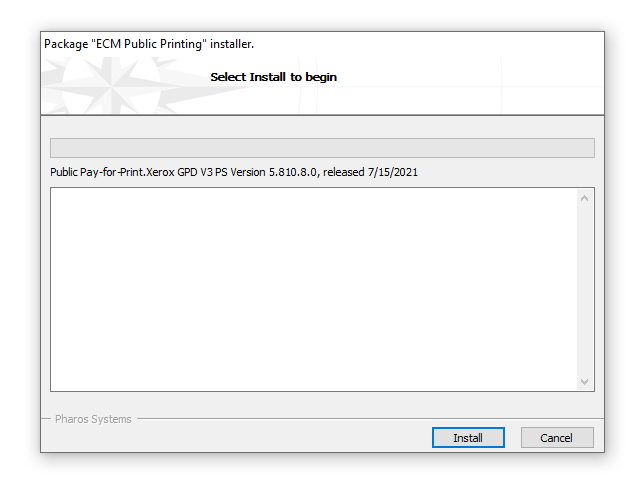 Step 4
Click Finish to complete the installation.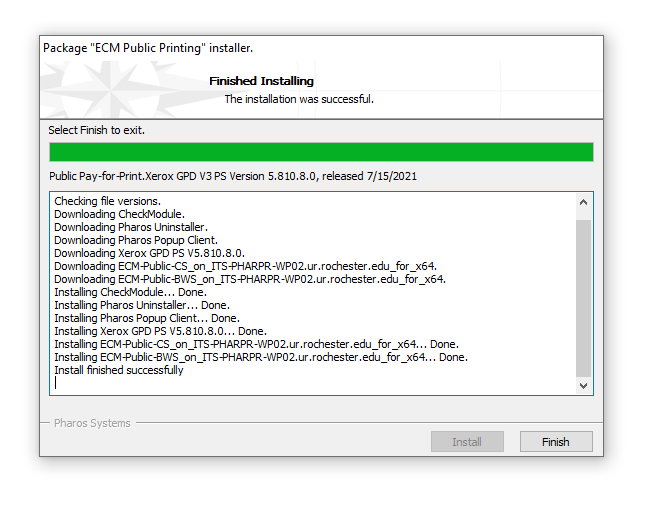 Step 5
You have now successfully installed the driver and can close the screen.
Two printers have been added to your computer: RC Color Printer and RC B&W Printer. You can now print to any public printer across the University.
Step 6
Follow the UR Printing System tutorial to begin printing.