Step 1
Click the trash can button to delete a phone or token device.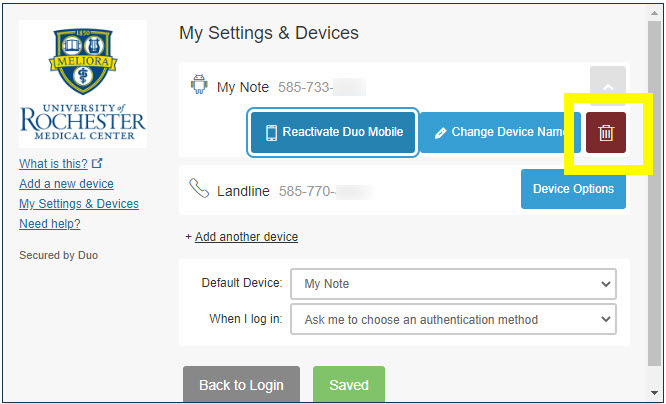 **Please Note: You may not remove your last device. If you wish to remove it, first add another, then delete the original. If you are unable to delete a device, contact your administrator to have it removed.
Step 2
You will be given the chance to confirm or cancel deleting the authentication device.