On September 27, Zoom will implement a change to make the Waiting Room feature the automatic (default) setting for any Zoom account that does not already have Waiting Room or Passcode turned on.
Both security features allow the meeting host to manage who is allowed into the session and prevent unexpected participants or potential "Zoombombers" from interrupting.
Anyone using Zoom should review the Waiting Room and Meeting Passcode features and turn on one (or both) before September 27 to avoid potential confusion.
IMPORTANT:  If you choose Meeting Passcode, you must update your scheduled meetings and you must re-send the meeting invitations with the passcode information so your attendees are able to join.
Either of these security options can be enabled for an individual meeting or you can change the setting for your account through the online web portal to use one or both features with all of your meetings.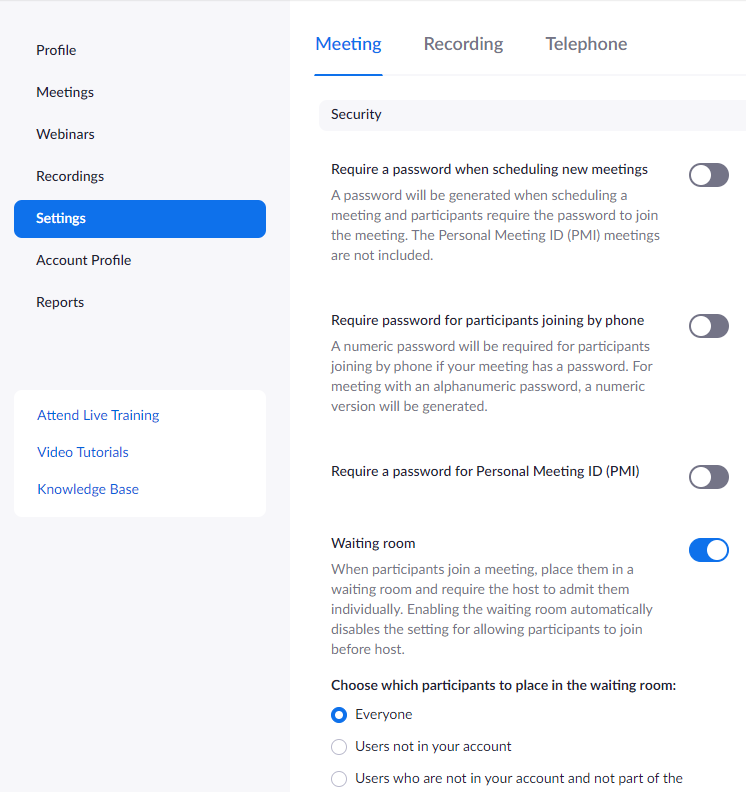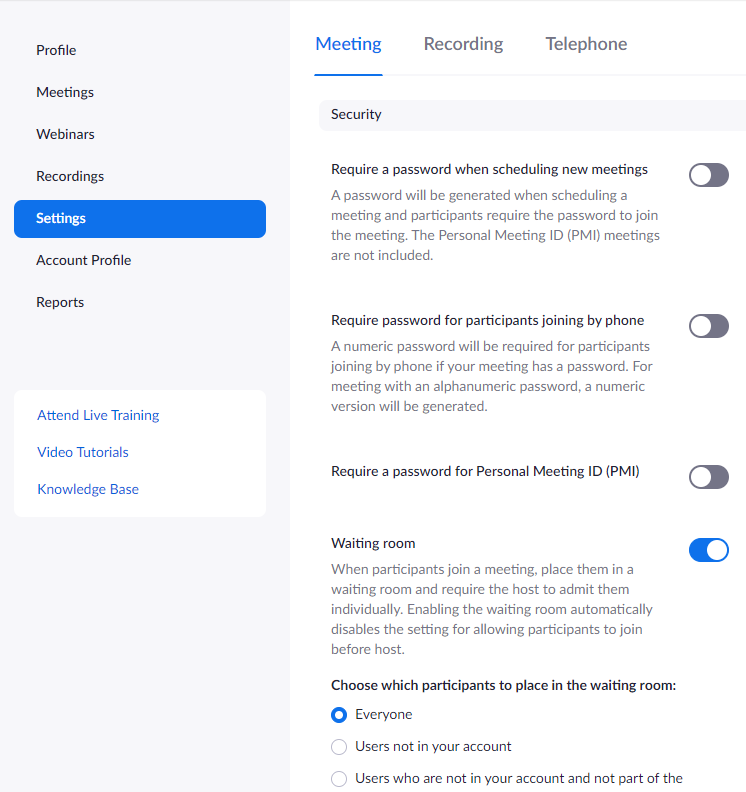 Visit our Securing Zoom Meetings page for additional recommendations for securing your Zoom meetings.
Medical Center and affiliate staff and faculty needing assistance should call the ISD Help Desk at (585) 275-3200; all others may contact the University IT Help Desk at (585) 275-2000 or univithelp@rochester.edu.